The Weather and Your Wallet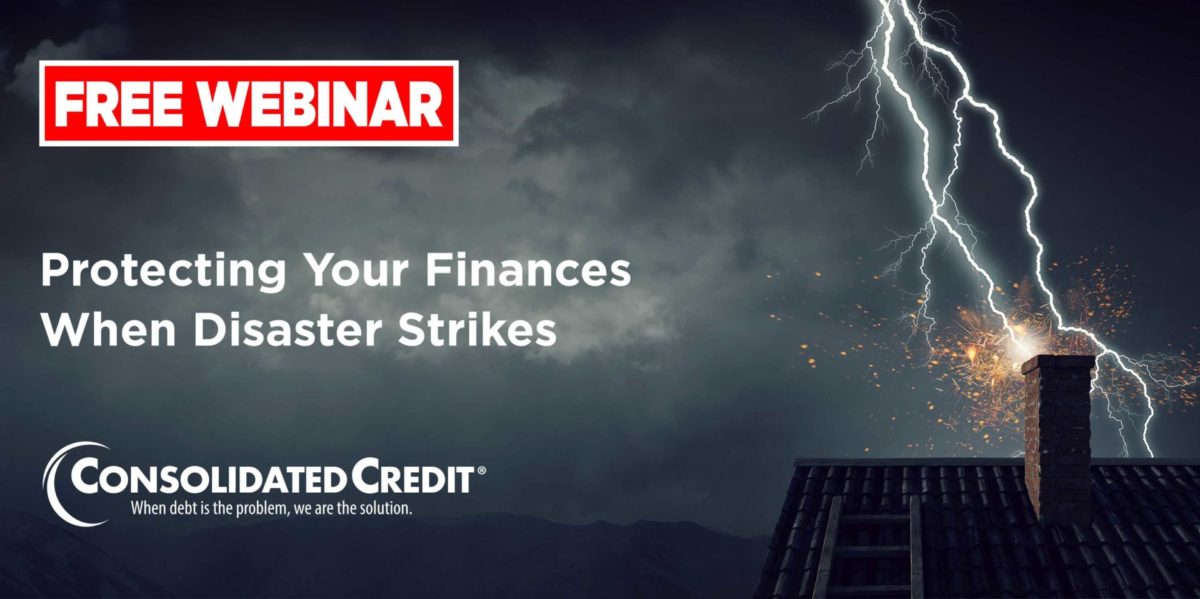 Don't let natural disasters destroy your life or your finances.
Natural disasters can strike anywhere and they have the potential to create significant financial hardship for victims. Whether you live in a hurricane or flood zone, a fire zone, or in tornado alley, it's important to plan for what the weather can potentially do to your wallet. A little planning can give you peace of mind that your finances will support you in the aftermath.
In this webinar, you'll learn how to:
Prepare for natural disasters without breaking the bank
Check your insurance policies to make sure you're covered
Take advantage of technology to give you peace of mind
Get free help as you receover from a natural disaster
After registering, you will receive a confirmation email containing information about joining the webinar.
The webinar will begin promptly at 1:00 PM (EST). View System Requirements.