Money Never Sleeps: Big Money Tips for Small Business Leaders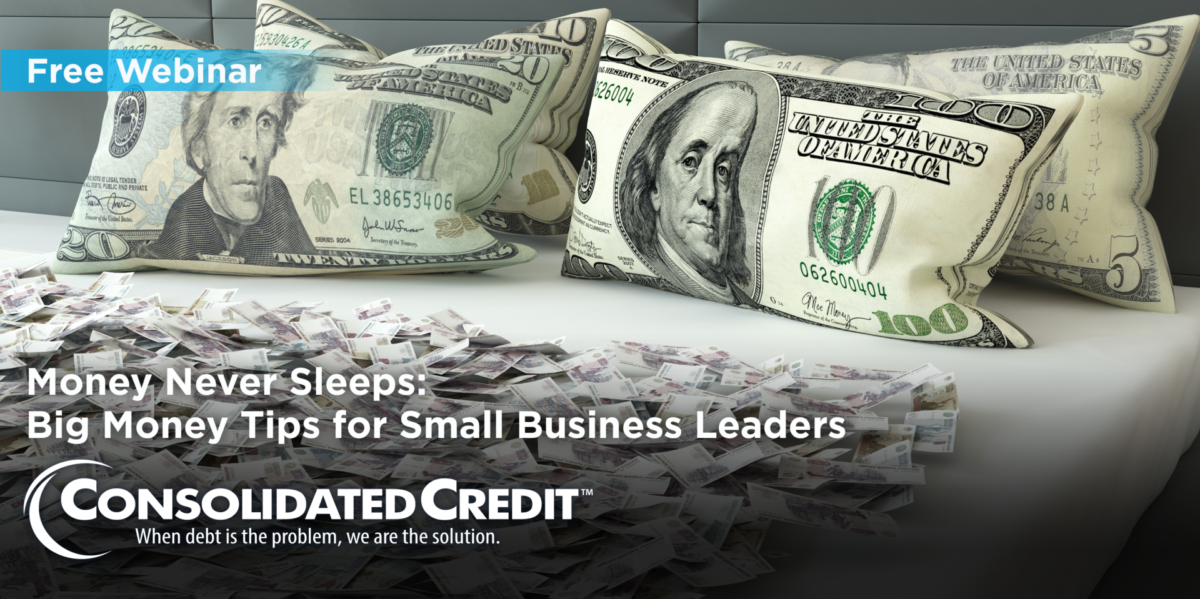 Learn how to get in on the small business money revolution without putting your own personal finances at risk.
Starting a business or breaking out on your own to become self-employed is an exciting venture. But if you're not careful, you can jeopardize your own personal finances, drain your savings and end up with massive debt that's entirely on you to pay back. Still, as long as you get educated and have the right information heading into opening your new business, you can have peace of mind that you won't lose everything in your quest to make something special.
Consolidated Credit's Small Business Money Revolution Webinar will teach you:
Business budgeting and financial statements
7 ways to solve business cash flow problems
The ins and outs of small business loans
5 red flags that can help you spot a small business loan scam
6 alternative small business funding solutions
After registering, you will receive a confirmation email containing information about joining the webinar.
The webinar will begin promptly at 1:00 PM (EST). View System Requirements.