Debt-Free Wedding Planner
Tie the knot without going into serious debt.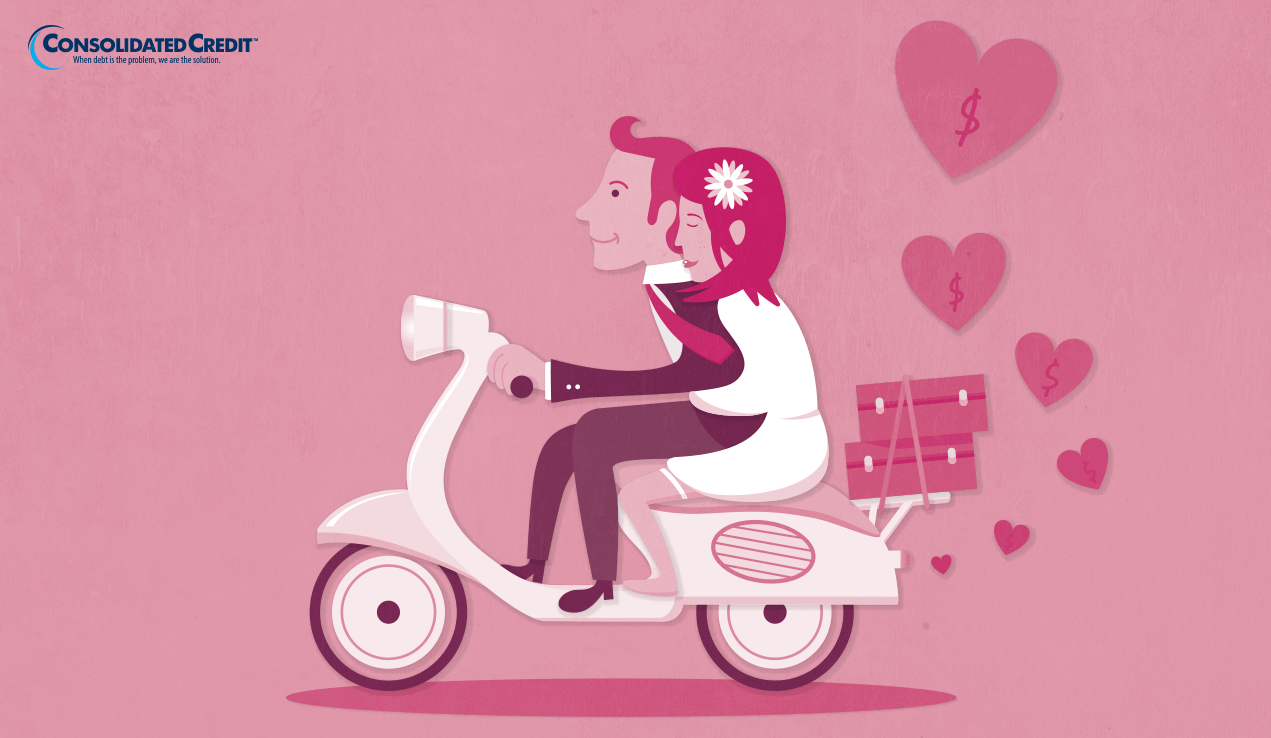 According to statistics, the average price tag for a wedding these days will run you over $25,000. Even worse, that doesn't include the cost of the proposal or the honeymoon. You want your day to be one of a kind and absolutely perfect, but is it really worth it to put your parents into debt or start your own relationship in the red just to have one special moment?
[sc:SaveEngagementProposal]
The perfect wedding day isn't a bad thing to want, but it shouldn't come at the cost of anyone's financial stability. And while having an over-the-top ceremony may be more memorable, there's something to be said for returning from your honeymoon without the stress of huge bills to pay back.
[sc:CostToTieTheKnot]
The information below can help you plan your wedding without going into serious debt to tie the knot. If your current debt load is holding you back from finding wedded bliss or you get into trouble with the bills because you go a little overboard, remember that we're here to help. Call us at 1-888-294-3130 to request a free evaluation with a certified credit counselor.
Understanding wedding costs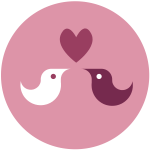 The following list can help you understand the costs typically associated with a wedding. The costs below represent what you can expect to pay for a ceremony and reception for 125 guests. This will help as you move forward to plan what you need to save and so you can make a practical list for your own wedding of what you really do or don't need.
CEREMONY

Location fee… $200
Officiant… $200
Accessories… $115
Subtotal… $515

RECEPTION

Venue… $1,500
Food & service… $5,750
Beverages / bar… $1,500
Cake… $550
Subtotal… $9,300

ATTIRE & RINGS

Wedding bands… $400
Dress / alterations… $1,400
Headpiece… $100
Bridal accessories… $160
Hair & makeup $110
Pre-pampering… $195
Groom's attire… $115
Groom accessories… $50
Subtotal… $2,350

FLOWERS & DÉCOR

Bridal bouquet… $200
Bridesmaid's (3)… $180
Boutonnieres… $30
Flower girl… $25
Reception décor… $525
Ceremony décor… $115
Subtotal… $1,075

MUSIC, MEDIA & COMMUNICATION

Ceremony music… $200
Cocktail music… $200
Reception band/DJ… $1,200
Photographer… $1,000
Videographer… $600
Stationary… $400
Subtotal… $3,600

TRANSPORTATION, ACCOMODATIONS & MISC.

Limo /shuttling… $190
Lodging… $200
Attendant gifts… $150
Subtotal… $540
Wedding debt fact:
Statistics show the average cost per guest averages out to about $204. Reducing the number of guests is an easy way to cut costs.
Deciding what you really need… and what you can get cheap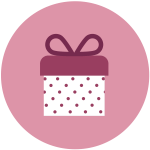 The prices above are taken from national average of prices paid throughout the year. But of course there are ways to cut some of those costs or eliminate them entirely. For instance, an off-season Friday evening wedding at a venue in a small town is going to be much more affordable than a Saturday ceremony for a spring wedding at a popular venue in New York City.
With that in mind, you may want to start planning by pricing out things in your area to see if they are more or less expensive. As you go through the list above, you can also decide what you really don't need. For example, your bridal party may do hair and makeup but skip all of the extra pre-pampering that usually ends up costing more. Or you may decide that you really don't need a cocktail hour or at least don't need live music there.
Your next step should be to determine what you can get with the old "friends and family" discount. This is where you depend on the kindness (and talents) of your friends and family to provide things for you free or at cost. So if you have a friend with a flair for floral design, they agree to do your bouquets for as little as possible. Or if one of the sets of parents has a beautiful backyard for the ceremony and a big house for the reception, you cut out those costs entirely.
As you starting working your way down the list, get creative to see what you can make special by breaking tradition in an affordable way. Let's say your father-in-law to-be is a classic car enthusiast – he may be able to get car club friends to provide transportation that tops a regular limo service for a much lower price tag.
Start saving even before you have the final price tag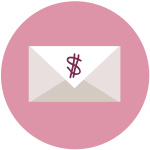 Some people may recommend totaling everything above up once you go through the list and decide what you need, then break that amount up so you can set aside money every month from now until your wedding. However, that usually isn't enough time to make enough difference to keep you away from credit.
Instead, you should start setting aside money as early as possible – ideally, you may start to put aside a little extra every month when the relationship is serious and you at least have an idea you're both working towards marriage. Even if things don't work out, that just means you have a nice cache of extra cash set aside for something else, like a vacation.
Just remember, whatever you don't pay for immediately will likely be put on a payment plan or on credit, which may put you in the hole as you start your lives together. Ideally, you want to have the majority of your wedding budget paid for upfront to avoid debt on the back end.
Wedding debt fact:
If you put all the attire listed above on a credit card at 15% APR, the interest charges would total $1,600 on a minimum payment schedule.
Additional tips to cut your wedding budget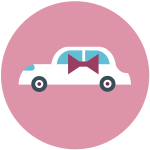 The following tips can help you reduce wedding costs so you can stay on-budget to avoid problems with debt:
Set limits. Limit the number of guests, limit the number of bridesmaids and groomsmen. You can also limit things related to the ceremony and reception, like the amount of written correspondence you send or the amount of food and liquor you choose to serve.
Increase your income. If you have a high price tag and can't find things to cut, consider picking up part-time work or freelance/contract work so you can supplement your income.
Hire your friends and family. Even something as simple as having a friend be your DJ or bartender at the reception could help cut costs. If you have a friend that does hair and makeup well, that can help you save significantly on bridal party costs.
Go a little less formal. Less formality usually decreases your cost – a buffet or brunch is less expensive than a sit-down dinner service. Rental cars are usually cheaper than limos. Even a low-key venue can help you cut costs.
Pick where you want to be pricey. If you have a dream designer wedding gown that you can't live without, go for less expensive jewelry. If you're nonnegotiable on expensive floral centerpieces, then go for less expensive attendant gifts. You should be able to balance high expenses and against things you aren't as concerned about.
Save the expense for another day. Don't go overboard on ring sets or bands that are extremely pricey. You can save that cost for your first anniversary, so you've had a year to pay off your wedding bills before you incur another big expense. You can do the same thing for the honeymoon.
Avoid peak times, locations and don't do destinations. Holidays are more expensive, as are peak wedding seasons and weekend weddings. You may also need to give up having a celebrity location in a major city and go for something smaller outside the city. Destination weddings are expensive for you AND your guests.
Share the love. If someone else is getting married on the same day nearby, talk about coordinating so you can share the cost of things like flowers and decorations. Both people can use the same thing and most guests won't ever know.