Giovanna Gilliotti
Community Outreach Manager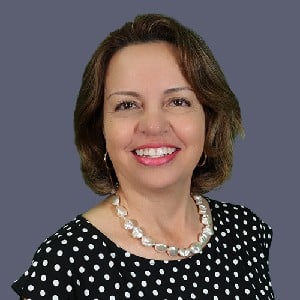 A successful business, market development, and community outreach professional, Giovanna Gilliotti is accomplished at establishing and nurturing strong community relationships through supportive partnerships with community-based organizations and small businesses.
Growing up in Colombia, Giovanna always had dreams of moving to America. Her father, having lived in America previously, use to tell her grandiose stories and his dreams of moving back.
Her journey would see her land in New York, where she would attend Colombia University, receiving her Executive Master's in Public Affairs. It was in New York where Giovanna would begin building the foundation of her career path, first as the Hispanic Coordinator at The Leukemia & Lymphoma Society where she was responsible for fundraising and generating awareness among Hispanics in NYC. She would go on to become the Director of Communications for Pa'lante Harlem, where she was in charge of enhancing the visibility and name recognition of the organization.
It was her move down to Miami to work for Clear Point Credit Counseling Solutions, which would merge with Money Management International (MMI), where her love for helping the community would flourish, first as a Community Outreach Specialist and then becoming a financial advisor.
In August 2022, Giovanna joined Consolidated Credit as the new Community Outreach Manager.
As the Community Outreach Manager, she works to connect Consolidated Credit with other organizations in the community so they can leverage the services and help provided to the community. Giovanna sees this as a bridge between the organizations and the people out there that need help.