Sandra Tobon
Director of Housing Counseling & Community Outreach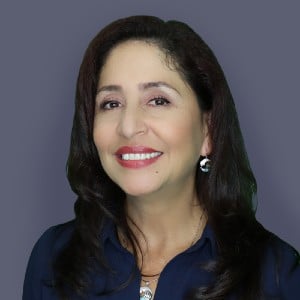 Sandra Tobon is living proof of the American Dream and now dedicates her life to helping people find it. Originally from Colombia, Sandra came to the United States in 2000 looking for better opportunities to succeed financially. She holds a bachelor's degree in Business Administration from Florida International University. Sandra has more than 18 years of experience managing, researching, developing training, and integrating social-economic programs from inception to completion.
Sandra started her career at A New Horizon Credit Counseling Services, a non-profit credit counseling organization dedicated to providing counseling services and financial education programs, a red herring for what her future would hold.
She would eventually take a position with Hispanic Unity of Florida, where she was able to bring the financial education programs she helped create to the community. One of the first programs she would implement was teaching high school students the importance of financial education. Sandra would go on to move up the ladder, becoming the Housing and Financial Literacy Manager, for a department that she had a hand in creating.
In September 2021, Sandra joined Consolidated Credit as the Director of Housing Counseling and Community Outreach.
As Consolidated Credit's Director, Sandra is responsible for overseeing the planning, monitoring, and evaluation of all counseling services and community outreach activities. A HUD-certified housing counselor, certified educator, and a counselor of personal finance, she along with her team of housing counselors and financial coaches provide services that support the financial well-being of the community through continued education, one-on-one coaching and wealth-building activities.