Student Loans and Your Credit
How student loan repayment can make or break your credit score.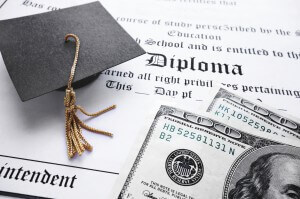 Federal student loans –whether they're subsidized or unsubsidized –do not require a good credit score when you take them out. Since these loans are usually taken out by young students, you don't even need a credit history to qualify for the money you need.
You don't need a credit score to apply for student loans, but that doesn't mean that student loans have no relation to your credit. How you pay your loans back has a very big impact on your credit score. They can help you build or hold you back.
How student loans help your credit score
You don't have to be just out of high school to take a federal student loan…but most of the people who apply for them are in that exact situation. With that in mind, it's not surprising the federal government decided that you should be able to take out these loans regardless of your credit score.
So there's a good chance that you don't have a really vast credit history when you take out these loans. By that token, paying your student loans off provides you a with a means to build credit –as long as you have the means to pay them back according to schedule.
If you can't, then your credit score can actually suffer, because instead of building a good credit history, your loans are building a bad one. Lenders and creditors won't trust that you can pay back your debts. You either won't get approved for loans and lines of credit or you'll face really high interest rates and harsh terms.
Ensuring your student loans don't ruin your credit
The problem students are facing today is that they can't pay back the amount of loans they've taken out at the incomes they can get in today's job market. High tuition and expense costs lead to a large amount of loans that typically have to be repaid about six months after graduation or the end of a full-time class schedule. The payments end up outstripping what you can afford to pay back every month.
If you can prove financial hardship, you should be able to apply for federal student loan deferment. This will allow you to put off paying your loans for a period of time without falling into default or risking any credit damage. Then, once you have enough income, you start paying and get your loans eliminated.
Another solution is to consolidate your student loans. This works like credit card debt consolidation, just for a different type of debt. All of your federal loans are rolled into one payment that much lower than what you're paying in total with all of the separate payments.
Do you still get a benefit for paying off consolidated debt?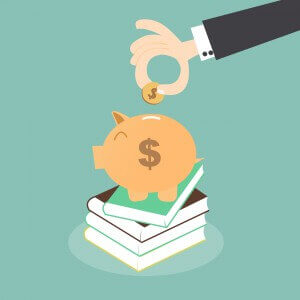 Yes! Whether you're talking about consolidated credit card debt or student loan debt, you always get a benefit when you pay off your debts in-full on a payment schedule that your creditors and lenders sign off on.
Debt consolidation is about restructuring your debt payments so you pay less each month, but you still pay back everything that you owe. So as long as your creditors or lenders approve the reduce payment schedule, you "get credit"on your get credit history for for paying off your debts.
In that light, debt consolidation can help you rebuild your credit if missed student loan or credit card payments have caused damage to your credit score. Since you can use student loan consolidation and debt management programs even with bad credit, these solutions give you a way to get out of debt and build your credit score back at the same time.
If you're struggling with debt right out of school, we can help. Call Consolidated Credit today at 1-888-294-3130 or request help now through our online application.