Scot proves you can pay off multiple types of debt at once
Everyone in debt has a different story to tell regarding how they got there. A common denominator, however, is how imprisoned the debt makes them feel. When you owe debtors more than you can ever fathom paying back, it can invite feelings of anxiety and panic.
How do you get out of debt when you can't afford to pay more than the minimum payments and interest is compounding? These are questions that are all too familiar to Scot, who found his debt closing in on him.
$25,000 felt like an impossible amount of debt
The average household in America has $6,849 in credit card debt [1] as of September 2019. Scot was in almost triple that amount of debt, having amassed $25,000.
Why does it feel impossible to pay off high amounts of debt? High interest. Carrying over balances with an average of about 19.24% [2] can make paying off debt challenging. When faced with such circumstances, it's easy to surrender to high-interest rates and accept defeat. While one may feel like giving up, it's critical to weigh out all options, credit counseling included.
What is credit counseling? A financial service that provides financial education and advice about how to get out of debt. It's one of many options for those who aren't finding luck in managing their debt alone.
Scot was losing hope and didn't see himself climbing out of debt…
At the time, Scot had considered nothing like credit counseling and was running out of ideas.
When asked how he felt about his financial situation before getting help, he admitted,
"I was feeling pretty disheartened and stuck, like I would never be able to get out of the debt that I was in…"
Overwhelming debt can lead to an individual filing bankruptcy. The American Bankruptcy Institute tells us as of September 2020, 420,048 people in the U.S. filed for bankruptcy [3]. Credit card debt, student loans, and medical debt are a few common causes. Although bankruptcy isn't always a bad thing, some people prefer to make it their last resort.
Google was his knight in shining armor…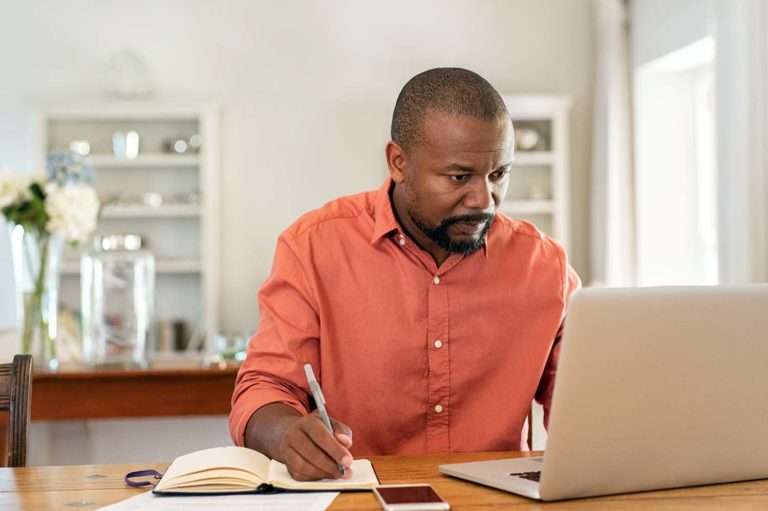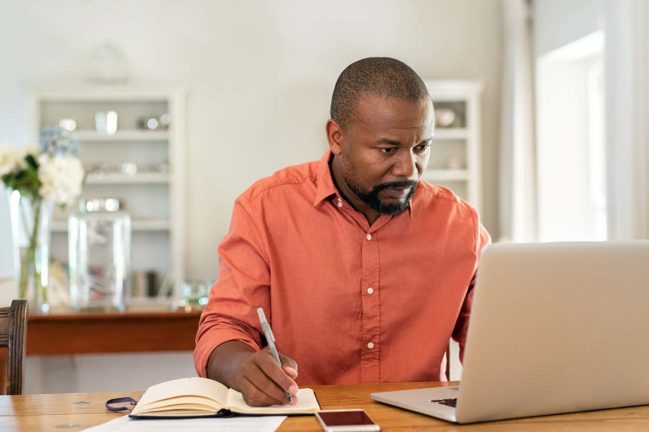 Scot decided to exhaust all his options before giving up. He used Google to research ways to pay off his debt.
"I heard about Consolidated Credit through Google while looking for options to pay off my debt."
Consolidated Credit offers credit counseling to anyone who needs expert advice and support. Our credit counselors are trained and certified in all things related to debt and money management. When you reach out to a credit counselor, they discuss your financial situation with you and help you devise a plan to get out of debt. It could be a debt management program, consolidation loan, or balance transfer credit card.
Initial counseling sessions as well as debt and budget evaluations come at no cost as most credit counseling organizations are non-profits. If a debt management program is the best option, the fees are low compared to other solutions. There is a small setup and monthly administration fee that's rolled into the monthly program payments. This fee is capped at $79 nationwide.
The turning point for Scot was when his interest rates took a nosedive
One of the first steps credit counselors take is talking with creditors to reduce or eliminate APR. Scot's credit counselor lowered his rates, thus reducing the amount he would spend repaying debt.
When we asked him about his interest rates, he said,
"they are down to about 2% each and I will be done in about 2 more years!"
High interest is usually what makes paying off debt such a challenge. With more manageable rates, you have the hope of paying off your debt and peace of mind.
Are you curious about how credit counselors reduce APR? They simply speak to creditors and ask them to lower APR and waive future penalties or fees. Creditors often agree because they know the principal debt that the borrower owes will be paid-in-full. If a borrower defaults, uses debt settlement, or declares bankruptcy, then only a portion of the principal would be repaid.
Four credit cards and one personal loan later…
Like many, the source of Scot's debt was credit cards and a personal loan. He enrolled both into the program when he signed up with Consolidated Credit.
"I enrolled four cards and one personal loan as the payments were incredibly high."
Reducing the APR on all his cards and personal loan is why he's closer to paying off his debt. Without using a debt management program, clearing a balance of $25,000 could take far longer.
For instance, with an interest rate of 20% and a minimum payment of 3% of his balance, Scot would have to pay a minimum of $750 monthly. At this rate, it would take him 25 years and 3 months or 303 payments until he was debt-free. Not only would it take decades to pay off, but he would pay an additional $30,601.51 in interest, bringing his total cost to $55,601.50.
Scot is looking forward to a debt-free family vacation
Now that Scot won't be spending the next 25 years paying off debt, he's looking forward to celebrating being debt-free with his loved ones.
"I think I will celebrate being debt-free by planning a vacation for my family."
It is easier to make guilt-free financial decisions when you no longer have balances hanging over your head.
He's also become an advocate for Consolidated Credit…
Some people are wary of debt management services and assume it's going to be another expense. On the contrary, it could be part of the solution to your debt struggles.
Scot has a few short and sweet final words …
"If people are looking for a legitimate way to pay off cards and loans, this is it!"
At Consolidated Credit, we're dedicated to helping people experience life beyond debt. Make the first step and call us today and speak with a credit counselor for free.
We can help you pay off your debt, call us today to get started.
Our debt counselors can help you with solutions so you don't have to struggle alone. Call us today for a free consult.