Mona's success story proves sometimes slow, and steady wins the race against debt
Credit card debt is a common financial struggle many Americans wish they could escape. Those who have escaped never-ending balances and impossible interest rates can boast that they're debt-free. That said, becoming debt-free isn't something that happens by chance, it requires an intentional effort. How do people get out of debt?
If you're in the process of assessing your debt, you've likely come across several options. Some might include a debt management program or bankruptcy. The snowballing method is another common way to slowly but surely rid yourself of debt.
What is the snowball effect? It's when you pay minimum payments on all of your accounts but focus on tackling the smallest debt. The idea is that small victories give people the motivation they need to pay off debt. It's also a method Mona has come to love.
It started with food, travel, and medical bills…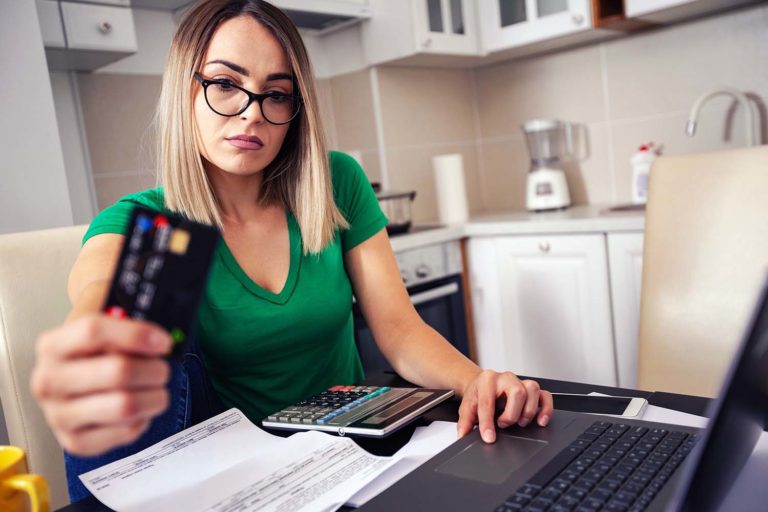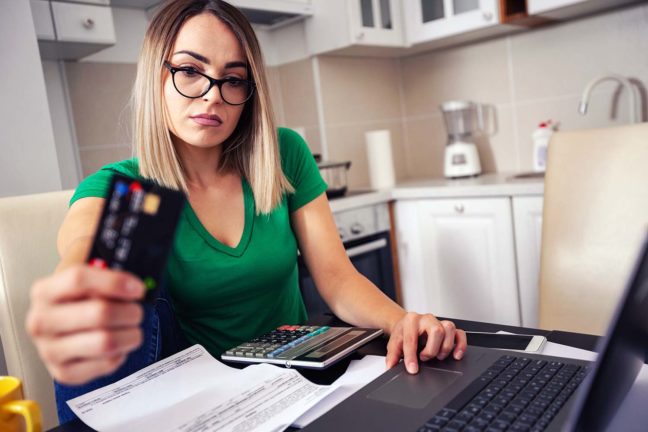 Every person in debt has a different story. For Mona, food, travel, and medical bills led to her $25,000 debt. She owed this amount across six credit cards and was unsure about how she'd eliminate the debt.
According to Northwestern Mutual's 2019 Planning & Progress Study adults in the U.S. have an average of $28,900 in debt, and that doesn't include mortgages. Credit card debt comprises a significant amount of that total, so Mona's struggle isn't unique. Of the 2,000 adults in this survey, 40% felt they could pay off their debt within five years, while one third said it could take 6-20 years.
Mona needed a legitimate solution
There are many debt solution schemes out there that don't help with debt relief or have hidden charges. This can make people apprehensive about seeking help; they don't want to make their situation worse than it already is. Mona was trying to figure out how to pay off six credit cards in the most efficient way possible.
When we asked Mona how she found out about Consolidated Credit, she said,
"I did a search on Google for legitimate companies."
Finding a company you trust is vital when trying to climb out of the sometimes dark hole of debt.
She overcame her nerves and made the call
So many people in debt feel shame because of their financial situation. Sometimes, it keeps them from getting the help they need. Thankfully, Mona overcame her nerves and reached out to Consolidated Credit for help.
"Nervous, shaking, but I really wanted to turn things around. I didn't think they would accept me. I felt embarrassed."
There is also a misconception that they'll be judged or rejected because of their debt, which is far from the truth. Consolidated Credit, especially, has the sole aim of empowering clients and simplifying the debt relief process.
Mona experienced this firsthand.
Mona started tackling her debt using the snowball method
Finance expert Dave Ramsey developed the snowballing debt method and it is now widely used. The idea is to focus on eliminating your smallest debts before tackling bigger ones. This doesn't mean you neglect your other debt; you'll still pay the minimum payment on those every month. However, any extra money you have goes towards eliminating the smaller debts.
Once you've paid it off, you repeat the process by adding the minimum payment you were paying on the smallest debt to the second smallest debt.
For example, you have three credit card debts;
$12,000 with a minimum payment of $500
$5,000 With a minimum payment of $300
$2,000 with a minimum payment of $120
Let's say you budgeted $1,200 for paying off debt monthly. $920 would go to paying your minimum balances and you'd put the remaining $280 towards the $2,000 debt as it's the smallest.
When you eventually pay the smallest debt off after about eight payments, you repeat the process and move on to the second smallest debt. You'd continue paying the minimum on each remaining debt, but this time, take the $120 you were paying on the $2,000 debt and add it to payments for the next smallest debt (the $5,000 one). Additionally, you'd add the extra money from your budget to that debt payment, which means you'd pay it off faster.
Consolidated Credit helped Mona set up a snowball plan and she's already started seeing progress. Although she isn't debt-free yet, she's looking forward to it building momentum as she gradually increases her payments.
She can see a slow and steady rise in her credit score
One of the hardest things about being in debt is the negative impact it has on your credit score. Without good credit, it's hard to get financing which limits you.
However, paying off debt consistently, and minimizing your expenses can help increase your credit score. Mona has already begun to notice the difference.
And she is ready to replace emotional spending with a dog
Some people get into debt because they're making emotional purchases or buying things to make them feel good at the moment.
This was the case with Mona, and it's something she's aiming to steer clear of moving forward. Because of the Consolidated Credit program, Mona was able to identify how she got into debt and how to make better financial decisions. She tells us how she plans to celebrate being debt-free after she makes her final payment.
"I will probably get a small pet because I feel I spent money emotionally. I think having a pet will help with my emotions. The pet will add more meaning to my life, and I will not tend to spend money I don't have. Instead, I can focus on training a dog, possibly."
Mona is thankful for the process and cherishes the lessons
When we asked Mona what she learned from the debt management program, she replied,
"that I should not have gotten into debt in the first place. But, if it wasn't for that and asking for help through this company, I would have not grown through the process. I also know there are people / this company who cares, which might be what we need sometimes – just to know people care. I respect myself more now and I am determined to claim my personal responsibilities with focused ambition."
Having sleepless nights over debt? Mona has some advice
"There is a relief, even if you are at your lowest point. I was up to my eyeballs in debt and having major anxiety over it, but this company can and will help you. And just think, when a portion of your bills are paid in the middle of your schedule, the snowball effect takes over! That's an exciting part of this whole process."
Mona proves that small victories can pave the way for bigger ones, and overcoming debt is a sprint, not a race.
Here are her thoughts on Consolidated Credit
Some people are on the fence about using debt consolidation services. However, with the right company, you have more to gain than lose.
"Consolidated Credit is a great service for those who want to get their lives back together and make a fresh start. They are fair and always available to help. They make it easy and comfortable."
If you're ready to start your journey to becoming debt-free, we are here to help. Contact a credit counselor for free advice on how to get started.