Financial Literacy Statistics
Americans take strides to catch up on financial education.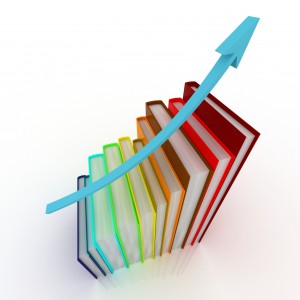 As essential as it is in everyday life, you might think more focus would be paid to financial literacy education in America. After all, if you don't understand even basic financial concepts, it can be almost impossible to achieve stability and avoid problems with things like debt that prevent you from reaching your goals.
Unfortunately, financial literacy is not a focus in most student curriculums, placing the burden of education directly on families. As a result, parents who were never taught the right lessons either often struggle to provide the right lessons to their children – it's a cycle that has many slipping through the cracks and encountering problems later in life.
With that in mind, Consolidated Credit – along with government agencies and other nonprofit organizations – strives to provide free financial literacy resources to consumers like you. At the same time, we've also searched the web to find relevant statistics related to financial literacy in the U.S. to see if education really remains an issue for most Americans or if we're finally making the headway we need to be successful.
Focus on financial literacy and investing in yourself. –Mr. SR, Semi-Retire Plan #FinancialTips
Click To Tweet
Education statistics
According to a study conducted in 2014, only three out of every five adults in the U.S. would give themselves a good grade (A/B) when it comes to financial education.
Of course, it should be noted that survey results are often highly dependent on who you ask. For instance, a credit card comparison website called CreditDonkey.com found a much higher percentage of their audience received money lessons in school – just not as much as they'd have liked. Of their 1,000 respondents:
72.1% received lessons on saving
70% were taught about earning
63.8% learned about spending
But less than half (49.2%) received any lessons on borrowing
And less than one in four (22.8%) received lessons on financial security and identity protection
Another organization called the Financial Educators Council has a National Financial Literacy Test that they've offered through their website since 2012. Since January 1, 2012, almost 5,000 participants between the ages of 15-18 have taken the test, with an average score of only 60.08%. Sadly, even adults that have taken the test as well don't fare much better.
Of the 685 participants age 25-35 who have taken the test, the average score was 71.07%
For participants age 36-50 (720 total), the average grade was 73.41%
Even the 791 participants over age 50 only scored 74.74%
So even the participants with the most life knowledge and real-world experience were barely able to pass a basic financial literacy test, designed for young Americans who are just starting out.
Financial literacy impacts your everyday financial life
The encouraging news is that consumers themselves seem to be taking steps to get educated and implement those lessons in their daily lives. This year's (2015) Country Financial Security Index – an annual survey that assesses how consumers feel about the stability of their finances – showed some promising results:
70% of survey respondents plan to set a budget this year
30% say they'll be able to get out of debt
Over three quarters of respondents (77%) set financial goals in 2014, and 80% of those who set goals last year plan to do so this year as well
A similar survey from Wells Fargo offers reason to be optimistic as well:
84% of respondents were confident in their personal financial outlook for 2015
71% of rental respondents believe they will achieve homeownership in the next five years
About one in three respondents are actively seeking financial literacy education
Still, only 27% of the Wells Fargo respondents felt financially prepared for unexpected events and emergencies. Other studies, such as a report from GoBankingRates suggest similar issues with saving. So while 80% of their survey respondents plan to prioritize saving as their primary financial goal for 2015, 37% believe they're too broke to save.
Education or assistance – we're here to help
Whether you have financial questions that need expert answers or you need one-on-one credit counseling to help you overcome financial challenges that you don't know how to overcome on your own, we're here for you. Call Consolidated Credit today at 1-888-294-3130 to speak with a certified credit counselor or tell us about your situation by completing our online application for a free consultation.