Your ATM transactions may soon be more secure thanks to face recognition technology.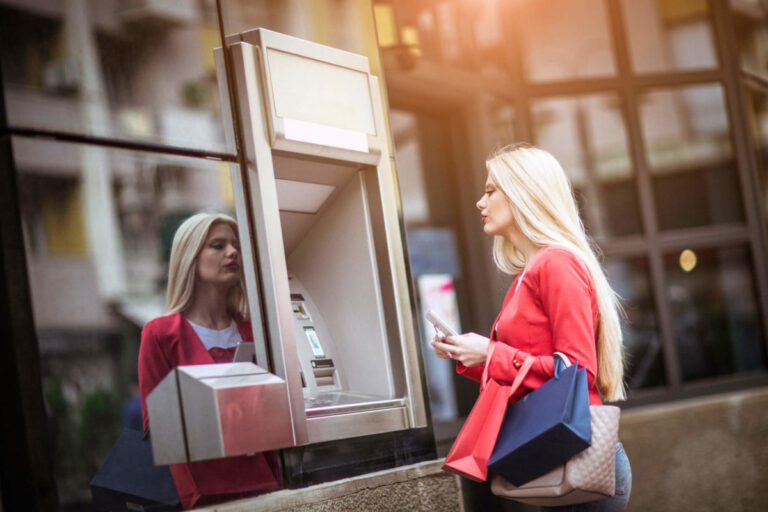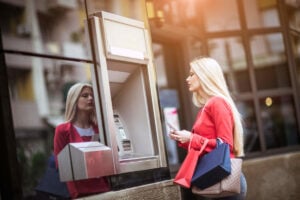 If you like going to an ATM to conduct banking transactions, then this news should make you extremely happy.  Your ATM experience is about to get more secure and more convenient. That's because two major players in ATM security and IT want to bring face recognition technology to a machine near you.
Samsung SDS America teamed up with the ATM experts at Diebold to create a face-based ATM technology. The technology allows you to withdraw money and complete other transactions using just their face. You won't even have to use a card anymore to access your account.
How does ATM facial recognition work?
Basically, you would set up face recognition through your mobile banking app. Just like your smartphone can map your fingerprints now, this new tech would map your face. Then at the ATM, you tap your phone on a near field communications (NFC) reader and it authenticates your face through your mobile device.
It plain English, you register your face through face recognition technology on your smartphone. Then, each time you hit up to ATM, you use your phone as the pass to access your account. No need for a debit card or a PIN number. It also decreases your risk for theft, card skimming and fraud.
The technology will be available on Android and Apple devices.
Why ATMs still matter if you use your smartphone for access
Many of the actions you take at an automatic teller are kind of moot when using your smartphone to access it. If you already have your mobile app, you don't need an ATM to:
Check your account balances
Make cross-account transfers
Deposit checks
So, this integration of using your smartphone to access the machine seems to make the trip less meaningful overall. However, financial institutions have other innovations planned for your neighborhood ATM:
56% plan to incorporate cash and coin recycling technology
58% plan to expand functionality to cover other teller transactions
Banks and credit unions alike plan to start incorporating cardless access or mobile access within the next four years:
68% say their ATMs will have cardless or contactless technology
58% plan to have mobile integration
The face of banking and the way we conduct transactions continues to evolve quickly at the speed of technology. However, while the way you access your money many change, basic principles of personal finance still hold. In other words, budgeting will never go out of style.