Bad consumer credit penalties generated during the Great Recession continue to haunt consumers even now.
Each week, Consolidated Credit searches for financial research that can help you deal with your debt and budget. This week…
The interesting study
The policy researchers at Urban Wire examined a random sample of credit records between 2001 and 2015. Now they've issued a report that confirms that "widespread credit blemishes may well be holding back our economic recovery."
The big result
The study finds 16% of consumers with credit cards received at least one blemish on their credit between 2004 and 2015.
The fascinating details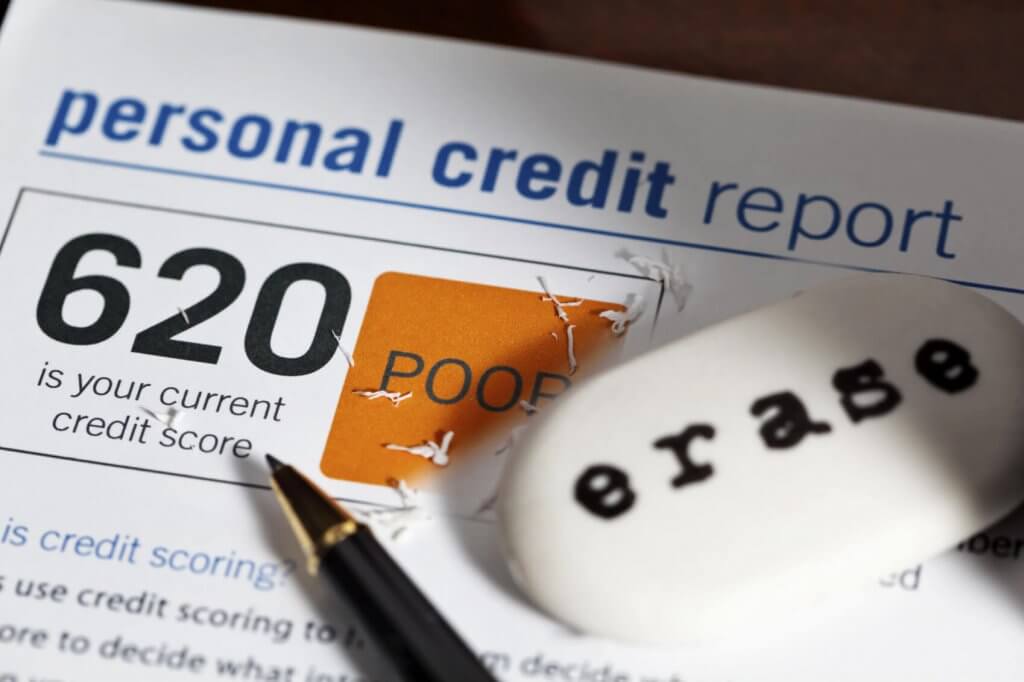 Since negative credit information can remain on a consumer's credit file for seven years or more, most consumers with blemishes still have low credit scores in 2015.
Almost 9% of adult consumers (22.8 million people) will still have a foreclosure or adverse public record on their credit file in 2018
9 million consumers who experienced a foreclosure between 2004 and 2015 still had a credit score below 620 in 2015.
1 million consumers who had an adverse public record credit penalty occur between 2004 and 2015 still had a credit score below 620 in 2015.
73% of those with foreclosure or public record penalties are between the ages of 29 and 59
The research also suggests that part of the reason foreclosures continue to haunt consumers is the long foreclosure process. Foreclosures are only reported for seven years from the date of entry – i.e. the date the foreclosure was filed. However, since the foreclosure process may take a few years, the negative item may not always drop off automatically. This is especially true with today with so many bottlenecks in foreclosure proceedings.
What you can do
"Understanding when negative information in your credit report expires is essential if you want to plan effective financial strategies moving forward," says April Lewis-Parks, Financial Education Director for Consolidated Credit. "Since penalties aren't always removed automatically on time, it's up to you to make sure your credit file is correct."
According to the Fair Credit Reporting Act most negative public records, including foreclosure, remain in your credit report for seven years from the date the motion was filed. However, information is not always updated promptly. Expired penalties can hang around and continue to drag down your credit even after the clock runs out.
If you've had a negative public record in the past few years, take the following steps:
Download free copies of your credit report from each credit bureau through annualcreditreport.com.
Keep in mind that each credit bureau maintains its own report, so you need to review all three to ensure accuracy.
Look at all negative items listed in your credit report.
Take note of when each item was incurred to calculate when it should be removed.
If a penalty has expired, file a dispute with the credit bureau who issued that report. You must write dispute letters to each bureau if the mistake appears in all of your reports.
When a dispute is successful, the credit bureau should send you a new copy of your credit report. This allows you to verify that the information was removed.
And remember…
"You may not have to wait for negative items to expire to reach your financial goals moving forward," Lewis-Parks encourages. "The impact of negative information decreases over time. If you are a few years out from a penalty and you've been responsible with credit since, you may be able to get approved for financing even if the negative item still exists."
For more information on negative credit information and how to dispute it, visit Consolidated Credit's free All About Credit Guide.