Equifax may compensate victims of the data breach if a federal court approves a proposed class action settlement.
If you were one of the 147 million people affected by the Equifax Data Breach, there's finally some good news. A proposed class-action lawsuit in federal court would compensate victims if the action is approved. Victims of the breach may able to claim part of that settlement and Equifax has already set up a system for victims to make claims. Even better, making a claim is easier than you think. With just a few minutes of your time, you could qualify for one free year of 3-bureau credit monitoring or $125.
How to see if you're eligible to make a claim
There are two ways to make a claim if you believe you're entitled to past of the settlement. Equifax encourages you to use the first method by filing online since it's the easiest. But you can also check by phone or request a mail-in form.
Option 1: Filing a claim online
Go to this website: equifaxbreachsettlement.com.
Enter your last name and the last six digits of your social to see if you qualify.
If you do, provide more details, including your full name, address, phone number, email, and year of birth.
Then select which form of compensation you wish to receive:

One free year of 3-bureau credit monitoring (Equifax, Experian, TransUnion)
$125

If you select credit monitoring, they will send you instructions for signing up for the service with an activation code, via email or to your home address.

Equifax also asks if you'd like to extend 1-bureau credit monitoring with them for up to six years for free.

If you select the cash, you must certify that you already have a credit monitoring service that you will keep for at least six months.
Next, you can check a box to make an additional claim if you spent time recovering from identity theft caused by the data breach.

You can receive $25 per hour of time spent, up to 20 hours total.
If you claim less than 10 hours, you'll be asked to describe the time spent.
If you spent more than 10 hours, you'll also be asked to provide documentation.

Then you can make a claim if you spent money recovering from the data breach.

You must provide documents that show how much money you spent.
If you can prove you lost money, you can be repaid up to $20,000.

If you choose cash compensation, decide how you want to receive the money:

By check
With a prepaid credit card

Review the information you provided, affirm it's accurate, and type your name to provide an electronic signature.
Option 2: Make a claim by mail
If you prefer to walk through the same process by filling out a physical form, call 1-833-759-2982 or emailing [email protected].
A Settlement Administrator will ask for your last name and last six digits of your social to see if you are eligible to make a claim.
If so, they will ask for your physical mailing address.
You'll receive the form by mail.
Complete it and send it back using the instructions provided.
Important caveats about making a claim
You must file your claim for January 22, 2020, in order to be compensated.
The online portal stipulates that a settlement administrator may contact you for additional information.
You will receive a claim number that you should keep for reference in case you need it later.
If you choose to receive a check, you must cash or deposit the check within 90 days; the prepaid card will have no expiration date.
When will Equifax data breach victims actually receive their compensation?
This is a little less certain. The Equifax data breach website strictly stipulates that they have not agreed yet to the class action settlement. In fact, they repeat that they deny any wrongdoing. Claims will only be paid if and when the federal court approves the class action settlement.
So, don't expect to receive your check or prepaid card in the mail this summer. Even if you apply for credit monitoring, it wouldn't be activated until the settlement is approved and finalized by the court. Then, it will take a few months after that for Equifax to begin settling the claims made.
Is filing a claim really worth my time then?
"Even though the settlement is not yet official, you should check on the website to see if you're eligible to file a claim," explains Gary Herman, President of Consolidated Credit. "Credit monitoring can be an invaluable service, especially as you're working to get out of debt. And receiving free money for having your data compromised can give you a cash boost that you can use to pay off debt or boost your emergency savings."
Herman also encourages families to check for every member of their household. The credit bureaus maintain credit reports for individuals, even if you're married. That means you and your spouse may both be able to make a claim. You should also check for minors in your household if they have any credit history. For example, if you have a teen that was an authorized user on one of your credit cards in 2017, they may be a victim of the data breach as well.
More resources to help you protect and recover from identity theft
Infographic
Use Consolidated Credit's Identity Theft Protection infographic to learn how to protect your personal data and information from ID theft and credit fraud….
Read more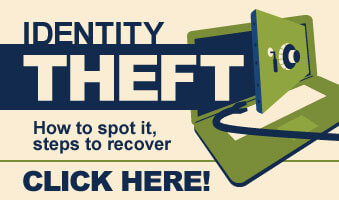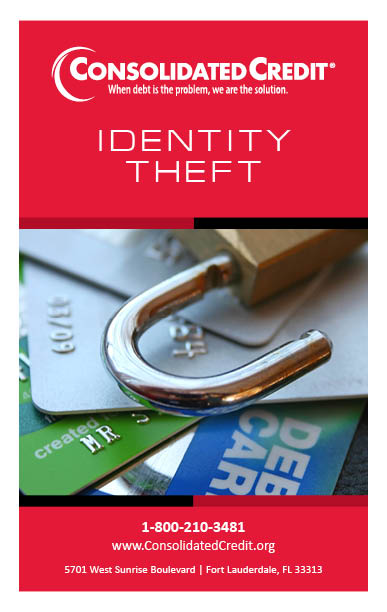 Booklet
Identity Theft
Credit
Identity theft can ruin your credit and cost you serious time and money. It's essential that you take steps to protect your identity and learn how to prevent ID theft. This guide will teach you how, as well as providing guidance on what you should do if you've been a victim.
Open Booklet
Download Booklet