Research of the Week: Living without Credit Cards
No matter what the reason, there are some key things you should do if you're living without credit cards.
Each week, Consolidated Credit searches for financial research that can help you deal with your debt and budget. This week…
The interesting study
LendEDU wanted to understand the thoughts and feelings of people living without credit cards. So, they polled 1,000 Americans over the age of 21 who have never had a credit card.
The big result
Although low income and low credit score may be contributing factors to not using credit cards, a majority of those surveyed ultimately found them unnecessary.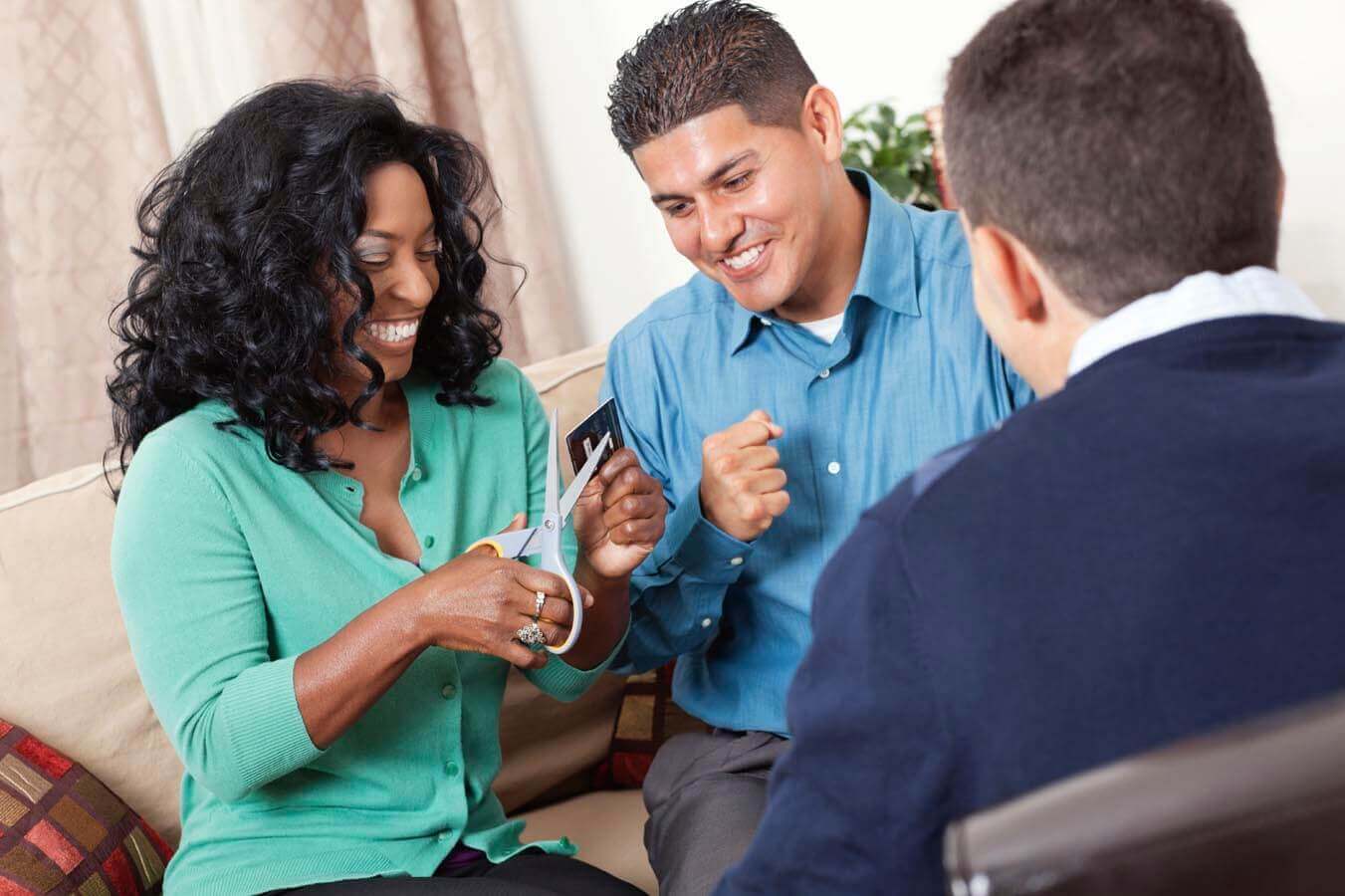 The fascinating details
There is some correlation between income and living without credit cards. Almost half of those that LendEDU talked to (48.87%) made less than $25,000 annually.
Not surprisingly, low credit score also directly correlates with how likely you are to live without credit. More than one in three people surveyed (38.88%) said their credit score was less than 600. Another third (33.09%) were not sure about their score.
Still, the most interesting part of the survey was why people said they were living without credit cards. Almost half of those who didn't know their score said they found credit cards unnecessary. It was also a leading reason among all groups who knew their score.
What you can do if you're living without credit cards
"It's important to recognize that living without credit cards doesn't mean living without credit," explains April Lewis-Parks, Consolidated Credit's Financial Education Director. "If you've used credit cards in the past, had a loan or had a bill go into collections, you have a credit profile. More importantly, you often need credit to achieve key life goals, like buying a home."
That means even if you want to swear off credit cards, you need to take steps to make sure you have a good credit profile. If you're living without credit cards, use the following tips to ensure you don't get rejected for credit if you eventually need it:
Check your credit once per year.

You can check your credit report for free through annualcreditreport.com.
This will allow you to monitor any negative items you incurred that may be contributing to a low credit score; eventually, they drop off, usually after about seven years.
In the meantime, an annual check lets you ensure someone isn't opening credit in your name; an annual review is a smart way to protect yourself against identity theft.

Consider other ways to build credit.

If you want to buy a home or even a car and you can't afford cash-only, you need financing.
No credit history is just as bad as a bad credit history for loan approvals.
So, you may want to consider other types of credit: small personal loans you can use for goals, like renovation or college savings; in-store credit lines, for things like furniture

Don't let any bills become collections.

One of the advantages of using credit cards is you can build positive credit history.
If you don't have that, then negative public records like collections weigh even heavier on your score.
If bills like mobile plans, utilities or out-of-pocket medical expenses lapse into collections, they can show up on your credit.