Millennials are the most likely to use mobile banking technology, but they're also the first to drop it.
Each week, Consolidated Credit searches for financial research that can help you deal with your debt and budget. This week…
The interesting study
Credit Union Times recently published the results of mobile banking survey that offers some surprising insights about young consumers. They asked Baby Boomers, Gen X and Millennials about their experiences using mobile technology to manage their money. The results are not what you'd expect.
The big result
Millennials are the most likely group to use mobile banking technology – 47% say they've used it. However, they're also the most likely to stop using it because it doesn't perform. Almost 40% said they stopped mobile banking because it took too long.
The fascinating details
Three out of four people use online banking, but mobile banking is not nearly as popular. Less than one in four (23%) Baby Boomers have used a mobile banking app. The most common use for mobile banking (33%) was to make peer-to-peer payments. That's the technology that allows you to pay someone via text or email through an app. Other common uses are to transfer funds between accounts and monitor daily transactions.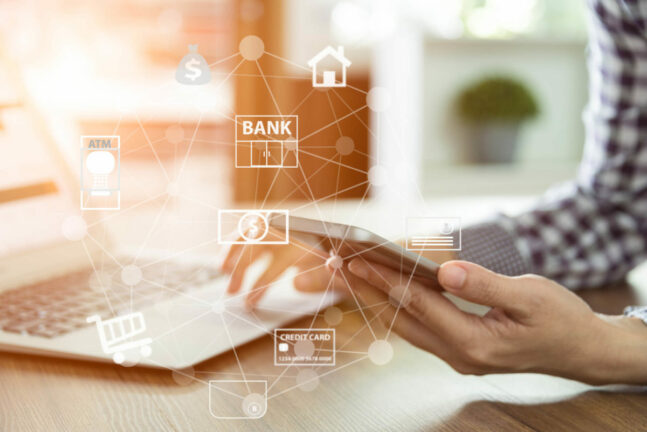 However, the survey also found that customers are almost as likely to stop mobile banking as they are to start it. But oddly, Millennials are the most likely to jump ship:
43% of Millennials stopped using mobile apps because they didn't like the user experience
25% of Gen Xers have stopped using their apps
Only 13% of Baby Boomers stopped
The biggest complaint (38% agreed) was that mobile banking takes too long. To be fair though, the second biggest reason (28%) that people stopped mobile banking was because they couldn't recall their password. Baby Boomers were most likely (55%) to stop using the technology due to security concerns.
What you can do
"Technology is not always easy to adopt," agrees April Lewis-Parks, Financial Education Director for Consolidated Credit. "Banks and credit unions have had over a decade to work through the kinks with their online banking experiences. Mobile banking is still relatively new, so it can be a little clunky. It doesn't always work as advertised. And smaller independent banks and credit unions may not be connected yet for services that offer peer-to-peer payments."
Take Zelle, for instance; it's a mobile payment system that allows you to make peer-to-peer payments through your mobile banking app. However, if you have accounts with a smaller bank or credit union, it may not recognize your financial institution yet. If not, you may get stuck halfway through the setup. Until Zelle adds your financial institution, you can't use the technology.
"It can be frustrating when you think you've found a new easy solution and then you run into roadblocks," Lewis-Parks agrees. "But that's one of the trade-offs that you must consider as you choose a bank or credit union. Smaller, local institutions tend to provide better customer service and a more personal touch, but they're slower to adopt new technology. That's one of the benefits of working with a big national chain bank. They're more likely to have new technology that works quickly."
Infographic
Learn about the key differences between banks and credit unions so you can understand which financial institution is the better choice for your money….
Read more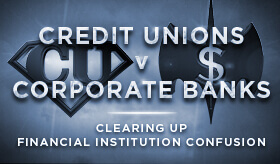 "If you like the customer experience with your small bank or credit union, then be patient when it comes to tech," Lewis-Parks encourages. "In most cases, you have to try new technology out to see if it will work for your independent financial institution. If it doesn't wait a while and try again. Most technology eventually trickles down to every institution – just like it did with online banking."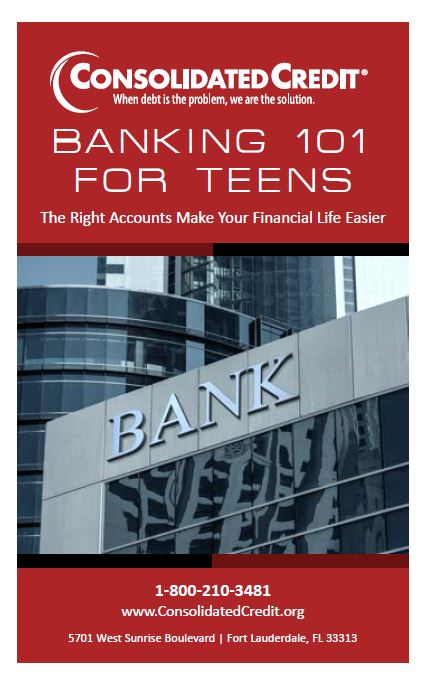 Booklet
Banking 101
Youth
The right checking and savings accounts make it easier to manage your money. This guide helps kids and teens learn about banking basics. Learn how checking deposits and withdrawals work, how savings helps your money grow, and how to avoid fees.
Open Booklet
Download Booklet