More than 1/3 of the world's credit card fraud comes from the U.S.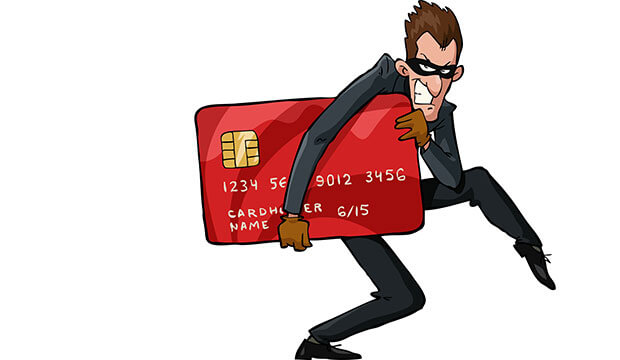 It's a dubious honor, but one the U.S. now holds nonetheless. According to the Nilson Report Americans now represent 38.7% of credit card fraud worldwide. Total losses from credit card fraud reach $22.84 billion worldwide, with the U.S. accounting for $8.45 billion of that total.
What's more concerning is that cases and losses caused by fraud only seem to be increasing. The number of fraud cases grew by 7.3% since last year and losses grew by 20.6%. Those financial losses were split up between $15.72 billion for card issuers and $6.12 billion for merchants and retailers. The majority of fraud cases come from counterfeit cards used in stores or at ATMs.
You might wonder what this means for new EMV chip credit cards that were designed to help prevent fraud. With all major issuers switching to EMV chip cards over the past year, it begs the question of why fraud cases are increasing. However, EMV chip cards accounted for only 2% of the total fraud cases reported. So while these new credit cards may be troublesome to adapt to for many consumers, the data seems to indicate that this technology works.
"Identity theft is a problem that affects us all. Statistics show about more than 7 in every 100 households has experienced some form of identity theft or fraud," explains April Lewis-Parks, Financial Education Director for Consolidated Credit. "So while new technology on credit cards can be problematic for consumers to adapt to, the measures are worth it in the end if it protects card users."
Tips for preventing credit card fraud
Credit users are at higher risk for fraud simply because they have more accounts that can potentially be accessed and used. If you use credit cards, then you need to take these steps to ensure you protect your accounts from unauthorized access and usage:
If all of your credit cards have not yet been updated to EMV chip cards, call the credit issuer to ask when they plan to upgrade to EMV
Follow best practices for of identity theft when shopping in stores or online.
Check your credit report at least once per year to ensure you recognize all of the accounts listed. Since counterfeit cards are a leading cause of fraud, you want to ensure no new accounts have fraudulently been opened in your name. Go to annualcreditreport.com to download a free copy of your credit report once per year; this is the government-mandated credit report site, so there are no strings attached.