But if you make them work for it, children can learn a lot about finances.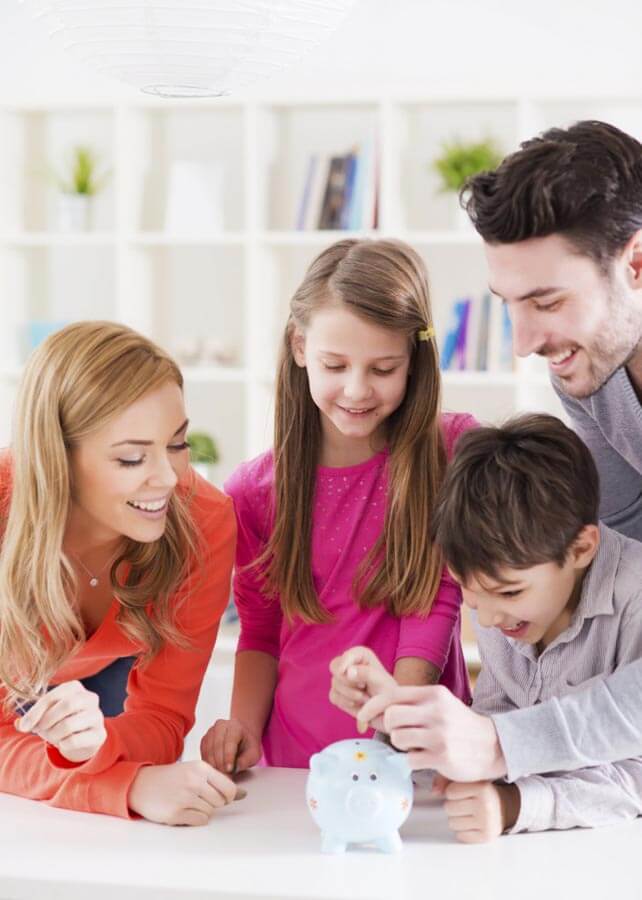 Do you make your children do chores? If so, you're probably teaching them more than you're paying them.
That's the conclusion of a recent study from Country Financial, an insurance and investment firm. It found 68 percent of parents believe children should receive an allowance from completing chores – and it believes the other 32 percent should seriously consider it.
"Assigning kids chores and paying them for accomplishing their tasks is one way parents can teach their children about finances and the value of money, in a way that they can easily understand," says Troy Frerichs, at Country Financial's director of wealth management. "Paid chores also instill work ethic, impart an understanding of the value of money, and inspire financial independence."
Whether it's $5 or $10 mowing the lawn, cleaning the garage, or washing the dishes, chores have been teaching generations about responsible spending and saving – the survey also found 39 percent of today's parents learned from their parents by being paid a pittance to do chores.
Core chore lessons
Consolidated Credit president Gary Herman even offers some advice for making chores not a chore…
Be consistent. "Don't pay for chores based on your emotions at the moment. If you decide to add an extra dollar or two, make sure you emphasize that the work was done especially well or early."
Keep to a schedule. "Just like parents go to a job every day, children's chores should be scheduled weekly. This teaches not only the value of work, but the value of doing the work on time."
Pay per chore. "Assigning a dollar figure to each chore will emphasize that you can't let anything slide in this life if you want to be rewarded."
Why is Herman so convinced that chores are good teachers? Because for the past two decades, he and his staff have counseled adults who have gotten too deeply into credit card debt – and many say they never learned how to be financially responsible when they were younger. Indeed, the Country Financial study found, "Nearly half of parents learned about money on their own."
If you want to learn about money at any age, check out Consolidated Credit's special report Financial Advice to Help You Achieve Your Goals. We also offer a handy guide to Talking Money with Your Kids.