Cut Car Costs
Save money in your budget by reducing your monthly auto expenses.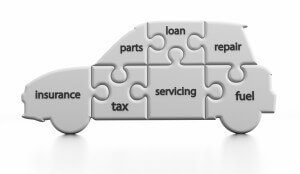 Did you know auto expenses make up roughly 15 percent of the average American's budget? A vehicle is usually your second biggest asset and that's just what it costs to purchase. Monthly maintenance, gas and upkeep can really set you back, and an accident or major repair can wreck your budget.
So how do you stay ahead of those monthly car costs? The advice below can help you save money every month on auto expenses.