2021 was a roller coaster year in terms of natural disasters for the U.S. There were record heat waves, droughts, multiple named storms and hurricanes, as well as a historic deep freeze. Natural disasters can strike at any time, so it's always best to be prepared and plan ahead for any potential damage to your wallet. A little planning goes a long way! That's why Consolidated Credit has crafted this infographic to help you better understand the devastating effects natural disasters can have on your wallet.

If you still have questions that were left unanswered, sign up for our free The Weather and Your Wallet webinar on March 09, 2022 at 1:00 pm.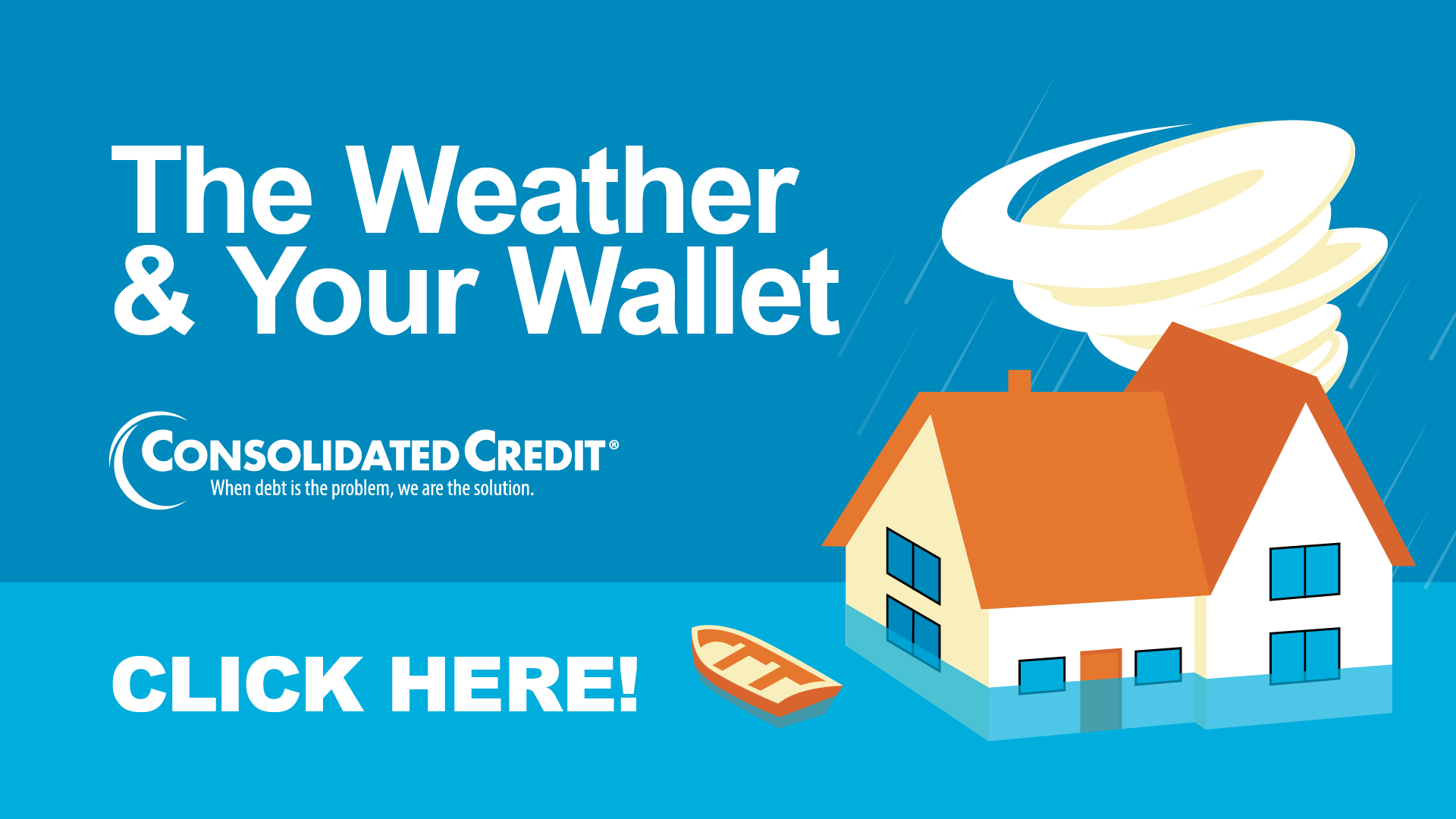 When it comes to weathering storms, a little planning can go a long way. And it's important you protect your wallet in the same vein so you can avoid significant hardship in the aftermath of a natural disaster.
Date & Time
Wed , Mar 09 | 01:00 pm – 02:00 pm
Online Service
GoToWebinar
See Details