How to plan and save for the 2021 holiday shopping season
The winter holiday shopping season is the most expensive time of year for most households. This year, spending is expected to be even higher due to rising prices. This infographic helps you start planning to shop and save for the 2021 holiday season.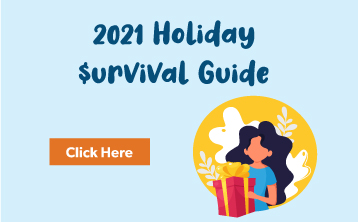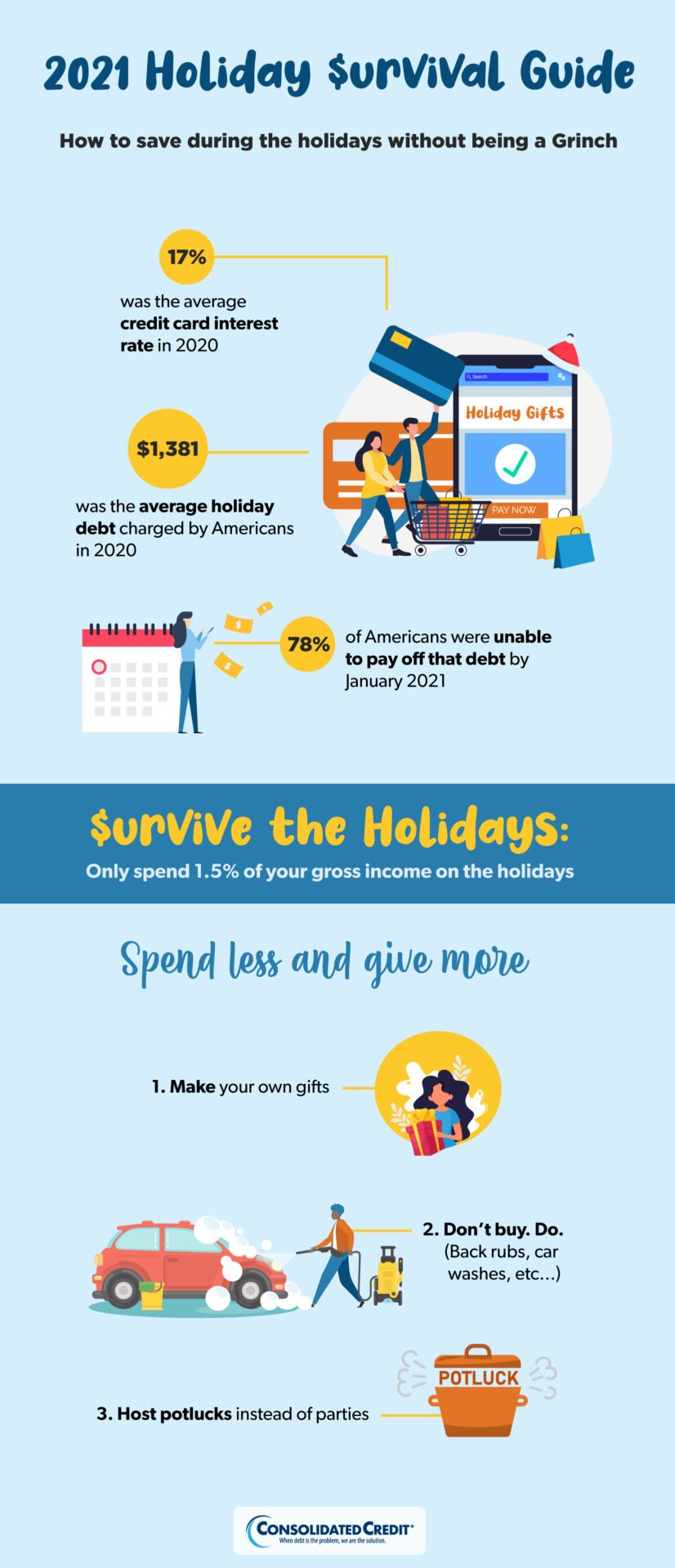 2021 Holiday $urvival Guide How to save during the holidays without being a Grinch 17% was the average credit card interest rate in 2020. $1,381 was the average holiday debt charged by Americans in 2020. 78% of Americans were unable to pay off that debt by January 2021. $urvive the Holidays: Only spend 1.5% of your gross income on the holidays. Spend less and give more • Make your own gifts. • Don't buy. Do. (Back rubs, car washes, etc…) • Host potlucks instead of parties.
Get the whole story on how to build a holiday spending plan that will help you save money and avoid debt!
Talk to a certified credit counselor for a free debt and budget analysis.