After Getting a Reverse Mortgage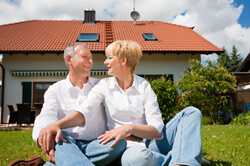 As a borrower, you have several obligations that you must meet once you've secured a reverse mortgage. Failure to adhere to any of these requirements will result in your loan becoming due and payable. This means you will be required to pay back the money borrowed, which can be difficult with a fixed income during retirement. As such, it's important to understand what can trigger this so you can avoid potential issues.
The guidelines below relate to the most common type of reverse mortgage, the Home Equity Conversion Mortgage (HECM); the HECM is backed by the federal government through the Department of Housing and Urban Development (HUD). Other rules may apply to private or "proprietary" reverse mortgages; always review the paperwork you sign with your lender if you have questions about your loan. If you need help choosing a reverse mortgage or you're having problems with a reverse mortgage you've already secured, we can help. Call Consolidated Credit today at 1-800-435-2261 to speak with a HUD-certified housing counselor for free with no obligation.
Obligation #1: Maintain the Home as Your Primary Residence
With a HECM reverse mortgage, the home must be your primary residence (i.e. you must live there more than six (6) months per calendar year). One exception is that you can be absent from your home for health reasons for up to a year. If this happens, make sure to advise your lender so they are aware that you are living outside the home for health reasons. If you have a different reverse mortgage product that is not a HECM, it may have different requirements so you will need to discuss residency terms with your lender.