A new survey finds down payments are the number one factor holding most would-be homebuyers back.
Each week, Consolidated Credit searches for financial research that can help you deal with your debt and budget. This week…
The interesting study
Generating a down payment on a traditional mortgage can be daunting. You need 20% of the purchase price of the home. That means even for a modest $150,000 home you need $30,000.
That may explain the findings of Zillow's semi-annual Housing Aspirations Report.
The big result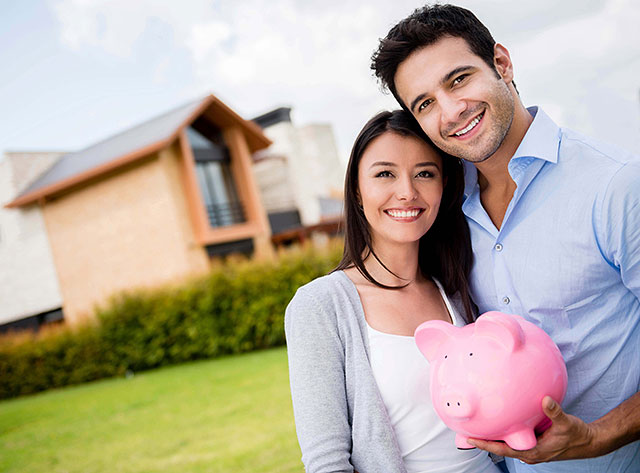 Nationwide, 67.9% of renters say saving for a down payment is the biggest hurdle they must overcome to achieve homeownership.
Most of those surveyed (63%) believe they will own a home one day. One in four believe that will happen within the next 3-5 years. Still, for most, it's just a matter of generating that large down payment.
The fascinating details
66% of those surveyed believe homeownership is still a key part of the American Dream
72% believe becoming a homeowner increases your community standing
So, homeownership remains a primary goal for most Americans currently renting. However, the down payment amount holds most renters back from making the jump.
Demographics of down payment woes:
Women worry more about down payment barriers than men (72.2% vs 62.2%)
Down payment woes become less of a concern the older you get:

Millennials (18-34) – 69.2%
Gen X (35-54) – 68.5%
Baby Boomers (55+) –64.3%

High income doesn't mean you don't worry about down payments. In fact, you may worry more:

Low income (Less than $35,000 per year) – 65.9%
Middle income – 70.4%
High income (More than $70,000 per year) – 67.3%
Other factors holding renters back from ownership:
Qualifying for a mortgage – 53.2%
Existing debt burden – 50%
Concerns over job security – 38.5%
Not being ready to settle down – 20.1%
Not enough homes for sale – 11.2%
Interestingly enough, the cost to maintain a mortgage is often less than the rent in most places. At the end of 2016, the median homeowner spent 15.8% of their household income on mortgage payments. By contrast, the median renter spent 29.9% of their income on rent payments.
What you can do
"In today's market it's no longer necessary for the buyer to have the full 20% down to get a good mortgage," says Maria Gaitan, Housing Director for Consolidated Credit. "FHA loans allow homebuyers to qualify with a down payment as low as 3%."
So, instead of needing a $30,000 down payment to qualify for a $150,000 mortgage, the homebuyer would only need $4,500. That's a much more feasible option for most prospective homebuyers.
Just be aware that if you put less than 20% down, your monthly payments may be higher at the start of your loan. Lenders require Private Mortgage Insurance (PMI) on the mortgage until the loan-to-value ratio hits 80%. Basically, you have to pay PMI for a period of time until you cover the full 20% down payment amount. Still, even with PMI factored in many renters would pay less each month than they pay now in rent.
"There are also valuable down payment assistance programs available throughout the country," Gaitan continues. "Various state, county and municipal programs may pay a portion of your down payment if you buy a home in that area. This reduces the amount you need to cover out-of-pocket."
Gaitan encourages renters who lack the funds for a full down payment to reach out to a HUD-approved housing counseling agency. Housing counselors who are certified to give advice in the area where you want to buy know these programs. They can help you find down payment assistance, which could make it easier to clear that hurdle.
For more information, call Consolidated Credit's HUD-certified housing counseling team at 1-800-435-2261