Reverse Mortgage Resources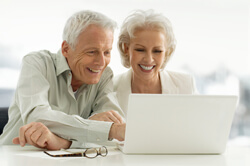 When you're considering a reverse mortgage, you want to find as much information as possible to make sure you are making the right decision for yourself, your family and your estate. This makes it essential to research reverse mortgages as closely as possible and address any questions you have to a HUD-approved housing counselor before you move forward. This helps ensure you're making the best decisions for the future.
The links below can help you learn more about reverse mortgages and provide further insight into the information you can find in this reverse mortgage section of the Consolidated Credit website. If you can't find what you are looking for or you still have questions, please give us a call today at 1-800-435-2261 to speak with a HUD-certified housing counselor for free.
Helpful Reverse Mortgage Resources Online
The following are links will take you to web pages that have valuable information on reverse mortgages and the reverse mortgage lending process: