Reverse Mortgage Resources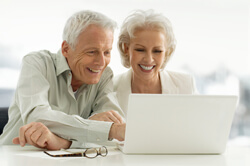 When you're considering a reverse mortgage, you want to find as much information as possible to make sure you are making the right decision for you, your family and your estate. This makes it essential to research reverse mortgages as closely as possible and address any questions you have to a HUD-approved housing counselor before you move forward. This helps ensure you're making the best decisions for the future.
The links below can help you learn more about reverse mortgages and provide further insight to the information you can find in this reverse mortgage section of the Consolidated Credit website. If you can't find what you are looking for or you still have questions, please give us a call today at 1-800-435-2261 to speak with a HUD-certified housing counselor for free.
Helpful Reverse Mortgage Resources Online
The following are links will take you to webpages that have valuable information on reverse mortgages and the reverse mortgage lending process:
Property Valuation Links
The following links can help you get a clear picture of the current property value of your home, so you can have a better idea of how much homes are worth in your area which has a direct impact on how much money you can potentially receive from a reverse mortgage:
Additional Resources for Seniors
The following are links to websites that provide important housing and in-house care information for seniors.
Eldercare Locator: This is a federally-funded nationwide call center and website that connects older Americans and their caregivers with information on senior services in specific geographic areas.
National Clearinghouse for LTC Information: This is a website designed to provide information and resources to assist individuals and their families to plan for future long-term care needs.
Housing & Mortgage Glossary
Not sure about one of the terms used in this section of the website? Access our free Housing and Mortgage Glossary to find an easy reference to common mortgage and housing terms, including terms related to reverse mortgages.