What is a Reverse Mortgage?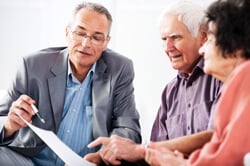 Reverse mortgages can help seniors 62 or older to live more comfortably in retirement. You can use a reverse mortgage to pay for home improvements, medical expenses, travel, or anything else you can think of. The best part is that there are no monthly payments, so it's a low-risk way to access the equity in your home. But costs can be high, and rules can be complicated. So, it's important to understand what a reverse mortgage is before you decide to move forward. This guide can help.
If you're looking to take advantage of the equity in your home using a reverse mortgage, we can help you understand how it works and what you can expect moving forward. Call Consolidated Credit today at 1-800-435-2261 to speak with a HUD-certified housing counselor for free with no obligation.