Featured Video
How Do You Fix a Mistake on Your Credit Report?
This video explains the basic steps consumers should take to review their credit reports for errors, and how to correct those mistakes promptly.
[April Lewis-Parks, Consolidated Credit Director of Education] Hi it's April with Consolidated Credit and this is Ask the Expert. So, our question today is how do you fix a mistake on your credit report?
The FTC says about 25% of people in the United States find errors on their credit reports. And the first step that you need to do is go to annualcreditreport.com and get all three of your reports.
Then look them over and see if the same error is on all three reports. Next, you go online to the credit bureau's website and start the dispute process.
We also recommend that you send a letter to the bureaus as well. You'll need to explain why it's an error and any copies of the supporting documents. It's important to send letters by mail, using certified mail with return receipt. So, that way you have a paper trail.
It's also recommended to send a letter and copies of any documentation to the original source of the error. This is referred to as the "furnisher." The credit bureau has 30 days to investigate and verify information.
The credit bureau must also report the results back to you within five business days of completing its investigation. This process can be a hassle, but it can be worth it if you're looking to improve your credit score.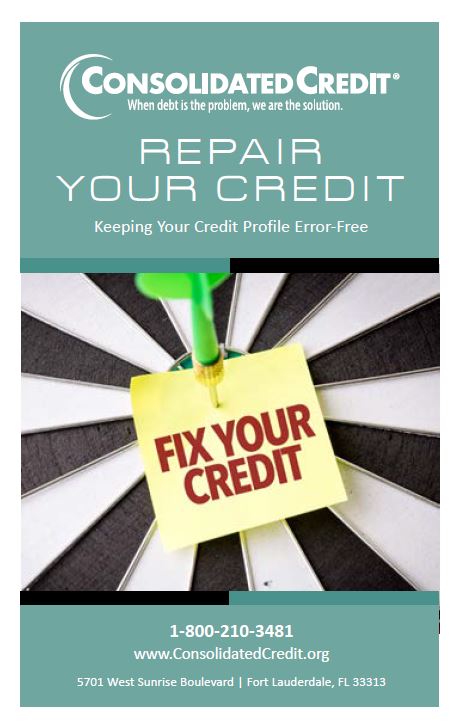 Booklet
Repair Your Credit
Credit
Mistakes in your credit report can drag down your score, making it harder to qualify for financing at low-interest rates. But you have a right to review your reports each year and dispute information that you believe is incorrect. This process is known as credit repair. Learn how it works and how to repair your credit for free on your own.
Open Booklet
Download Booklet
Do you have questions about your credit? Ask our financial coaches now!