Managing Auto Loan Debt
How to secure and manage an auto loan to avoid default and repossession.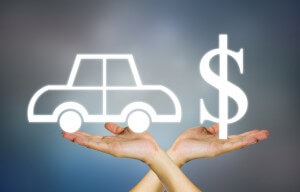 With a few exceptions, you really need a car to live comfortably in most parts of the U.S. Public transportation options are often limited and large urban areas with sprawling suburbs usually mean long commutes to work.
Auto loans are also a good kind of debt to hold – they're a traditional type of loan with fixed payments and a finite amount of debt to pay back. Add in the benefit of getting you the set of wheels you need to get around and you have a good debt that can be a positive part of your healthy financial outlook… as long as you obtain a loan that works for you and makes sure you're managing auto loan debt effectively.
The information below can help you manage your auto loan and use the debt payoff to your best advantage. If you're having trouble managing debt within the limits of your budget, we can help. While auto loans can't be consolidated, our certified credit counselors can help you find workarounds like credit card debt consolidation if your overall debt load is too much to handle. Call Consolidated Credit at (844) 276-1544 or complete an online application to request a confidential debt and budget evaluation from a certified credit counselor free of charge.