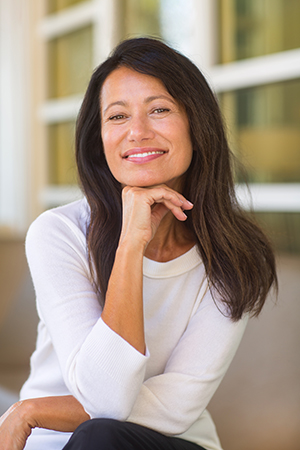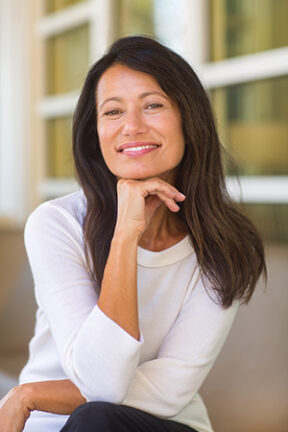 About 50% of all Americans have more than three months of emergency savings. During the pandemic, Americans have focused on paying down debt and building savings. This is a positive step for many people. But job losses and income reductions have put emergency savings funds to the test. In fact, nearly 40% of Americans had to dip into our emergency funds during the pandemic, and three out of four spent half or more of their savings. An extended period of unemployment or a series of unexpected life events can drain your savings. When an emergency savings fund runs out, and government help isn't enough, many people resort to using their credit cards to cover their needs. Karin is not alone in her story.
Karin thought she was prepared for a rainy day…
Karin admits that she wasn't always frugal with her money, but she'd always made it a point to put at least some money into her emergency savings fund.
"Like a lot of people, I'm sure, I used Amazon for a lot of things. In addition, I'd reached a point in my salary that I could easily afford a vacation, so I took a few, traveling up the East coast and to Canada.
But a series of unfortunate life events drained her emergency savings…
Karin's savings might have been enough to handle one emergency, but life threw more at her.
"I lost my job. I had money saved to keep paying the bills, but it took me a long time to find another job, so I had to start cutting back, no more vacations, and sticking to only "things I need." Then I lost the next job due to a serious car accident and being unavailable for six months made it harder. Then I had to start searching again, then the COVID lockdown really limited my ability to find anything. I was lucky to be able to qualify for unemployment and the special extended pandemic unemployment and saved a little money from every payment, but unemployment money doesn't last forever."
Once her emergency savings fund ran out, Karin did what many people do. She turned to her credit cards to get by. She ended up with $20,000 in credit card debt on four credit cards.
Then she found Consolidated Credit…
Karin knew she needed debt relief Soon after, Karin found consolidated credit. She had looked over various companies and possible ways to resolve her credit card debt. But after she found the ratings, she chose Consolidated Credit.
"I knew I needed help with my credit card debt and in checking out the different options, Consolidated Credit got the best ratings and most positive feedback."
A certified counselor objectively looked at her income and debt. Together they came up with a plan…
Karin called Consolidated Credit and received free credit counseling evaluation from a certified credit counselor. The counselor talked to Karin and asked about her income, debt, and most importantly what Karin's goals were. Following the initial consultation, the counselor and Karin set up a debt management plan. She was also encouraged to take advantage of Consolidated Credit's free resources to help her learn better financial habits.
"I had a huge sense of relief that Consolidated Credit could help and that I wasn't going to be judged. Consolidated Credit has been extremely helpful with my large debt. It's easy to follow my account and easy to contact them with questions. I love the classes. Not only do I learn tips, but it also helps to know there are others attending, others in the same situation I am."
Then Consolidated Credit got to work with her creditors
Once the counselor and Karin found a monthly payment that would work for her budget, the team got to work contacting her creditors. Her creditors agreed to the repayment plan. They also agreed to reduce Karin's interest rates.
Karin has been enrolled in the program for a year now and will be completely debt-free in four years. While she's been enrolled, she's happy to report that her credit score is gradually improving.
"I get regular emails from Credit Karma and they all show my score is getting better. Not a lot, of course, but every little move in the right direction is good."
Karin has learned some key lessons along the way…
Karin says she learned a key lesson that she needs more than just an emergency savings fund. In addition to saving for a rainy day, Karin also now saves up for purchases and vacations that she used to put on credit.
Karin already has plans for her savings once she completes the program…
"I want to do one thing on my bucket list. I'm almost 60 and, hoping any job I find pays well, I'd like to celebrate with a trip to Munich to watch my favorite soccer team play! I have family there, so the cost of hotels, meals, etc., is mostly not needed!"
Her advice for people in debt is simple…
"No matter how much debt you have, if you don't watch it, it's going to keep growing. Even though you're still paying off debt, having a company like Consolidated Credit handle all the negotiating and payments takes a huge weight off your shoulders. Don't be embarrassed. Recognize that you need help and doing it yourself can be overwhelming. Do some research and find a program that works best for you. And I highly recommend Consolidated Credit!
Do you have high credit card balances due to long-term unemployment? We can help you customize a plan to get out of debt.