April Lewis-Parks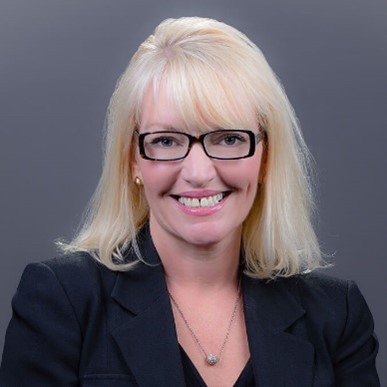 April Lewis-Parks has more than 20 years of experience in the financial sector, she is a certified financial counselor and a consumer affairs advocate. April has held strategic roles in public relations, media production for broadcast, corporate, educational, and marketing, as well as project management for most of her career. As an early adopter of social media, she's enthusiastic and inventive when it comes to combining her love of journalism, consumer education, and new technology.
Before joining Consolidated Credit, Lewis-Parks was the public relations manager for a Boston-based event firm. Prior to that, she was employed by John Hancock Financial Services, Inc. where she counseled employees on 401(k) and IRA accounts. She holds a Bachelor of Science degree in Mass Communication from Emerson College in Boston, Massachusetts.
College offered an early introduction to financial hardship
"In college, I studied journalism, political science, and public relations. During that time, I worked at John Hancock Financial, a huge insurance company in Boston."
She worked part-time, working closely with the benefits department. April was put in charge of putting all the papers and files together for 401(k) hardship loans.
"People take a 401(k)-hardship loan to buy a house, pay for school, or if there is some kind of hardship—medical, debt or something that put them in a financial hole."
April would read the letters about their financial hardships and what had driven them to have to take out this money. From reading about their finances, she found it very interesting, and it was a precursor to where her career would lead her.
"When I left college, I was a broadcast journalist for a cable news network, and I left that to pursue Public Relations. I got a public relations and writing job at a Boston event company. Many of the events were for charitable causes. The events were held by for-profit companies, many of them banking institutions and raising money for various charities. I was tasked with getting the word out about the events so attendance would be higher. Then I would conduct post-event publicity to show how good X, Y, and Z companies did to help this charity raise X amount of money."
A natural jump from journalism to media relations
Applying her past skillset from her time as a reporter, April was well-versed when it came time to handle the media.
"I knew what reporters were looking for, I knew how to approach them, and I spoke the same "language" as them. Because I understood the landscape of that industry, going from broadcast news to getting coverage for businesses was an easy transition."
Even early in her career, April quickly realized that her experience was a valuable asset to the companies that wanted to get their message out but didn't have any knowledge of how to approach the media.
After a chance occurrence made Florida become her home, April began working at Big Entertainment, now known as Hollywood.com, which works with graphic novels, comic books, and merchandising. There she worked with their communications department for their investor relations.
"I was assisting with promotional materials for investors. They had a great author list that included the amazing Leonard Nimoy, Neil Gaiman of Sandman and America Gods fame, and Tom Clancy, who'd been a big name in the literary world for decades."
Coming full circle to helping people facing financial crises
A recommendation from a friend would lead April to her storied career at Consolidated Credit. As the Director of Education and Communications, she generates awareness about personal finance issues and acts as the consumer affairs advocate, as well as planning and producing consumer education, branding, and social outreach content.
"A friend of mine told me you need to talk to this guy, named Howard, I think he could use your services. I called him the next day and told him I heard you're looking for someone for public relations and marketing to get the word out about Consolidated Credit, why don't I come in and we'll talk?"
They agreed upon a six-month time frame and if there weren't any results, they agreed to part ways. However, after only a month they received their first placement talk about the help Consolidated Credit can provide in a national women's magazine. The phones started ringing off the hook. It was enough to cement her position and importance in the company in one fell swoop.
"The part that intersects that's interesting to me is when I worked at John Hancock, and I would go through the letters of all those people going through financial hardships looking for loans. Now when I'm dealing with people at Consolidated Credit, it's still people in financial hardship looking for a way out. A resolution to their money problems. Because I had that background experience, I understood the credit counseling debt management program and I could understand people's mindsets from reading hundreds of hardship letters."
Credit counseling was a service that was not widely known at the time, and that posed a great challenge, something that April was more than willing to take on. It was the idea of helping people be smarter with their money and find a way out of debt, something that causes so many people heartache and pain. It is an idea she has fallen in love with countless times over.
"I started doing publicity, joined organizations in the community, like United Way and Junior Achievement, and started the first website for Consolidated Credit. I wrote all the copy for the website, I hired someone to develop it and at the time in 1998, there was only one other site in our space on the internet, and it just took off from there."
Since then, April has had more than enough on her plate to keep her busy.
Implementing educational tools and courses for Consolidated Credit's clients, as well as the general public, is an integral part of her role. She develops surveys and polls to collect data concerning consumers' financial needs and after her findings, she develops educational material and community outreach programs. Her promotional efforts have seen Consolidated Credit featured in the Washington Post, Forbes, Newsday, Consumer Reports, Cosmopolitan, Men's Health, Money Magazine, and many others.
"They keep me busy, and I've worked on so much. I helped Howard write his two books, "Power Up: Taking Charge of Your Financial Destiny" and "Credit Hell – How to Dig Out of Debt", all of the TV and radio commercials as well as online marketing copy. But the idea of really helping people with their money in the community is a noble cause, and we have a good service. With so many scams out there, I made that a mission to help people understand what's a scam and what's not, and how to recognize how to get real help."
Connecting with clients to continue spreading the word
While she has definitely been kept busy, what keeps her motivated is the people she has the chance to help. Making a real impact on people's lives is what makes all the work worth it at the end of the day. One client, in particular, named Dollie Hawkins, still stands out to her after all these years.
Dollie Hawkins contacted Consolidated Credit in the summer of 2014, owing more than $11,000 on her two credit cards. Just making the minimum payments were eating up her $899 monthly Social Security check – her only source of income. After working with Consolidated Credit and slowly paying down her debt, month by month, Dollie was able to finally get out of debt 15 years after her costly mistakes put her there.
April developed a profile of Dollie's story, which led to nationwide media coverage. The story was picked up by multiple news outlets, including Fox News. Dollie appeared on multiple TV segments and even had her story published in magazines.
"Dollie being so open and wanting to talk about it, and being so genuine, it was just so meaningful and impactful. When she came in and told me her story, she was willing to help us spread the word to other people, it really energized me. She told me how this program saved her life and has given her stability again. It gave me the clarity that we're helping real people, with real lives."
Recognition of the nonprofit mission
In 2012 Consolidated Credit received the Excellence in Financial Literacy Education (EIFLE) Nonprofit Organization of the Year award. The EIFLE awards were introduced to acknowledge innovation, dedication, and the commitment of individuals and organizations supporting worldwide financial literacy education. Being one of the main contributors, it's something that April holds near and dear to her heart.
"I was so focused on writing the educational content, and doing the workshops and the publications, and anything else you can think of. So, it was really amazing to be recognized nationally for non-profit education. I think that is definitely one of, my favorite accomplishments that I've been a part of, not just at Consolidated Credit, but anywhere."