Financial Literacy Month 30-Day Check List
Work your way to a better outlook in 30 days.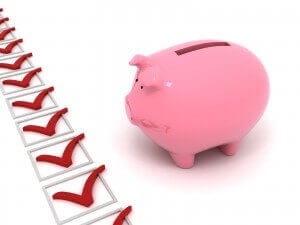 As part of National Financial Literacy Month in April, Consolidated Credit created this 30-day financial literacy checklist. It's an action plan designed to help build your understanding of key financial topics.
The checklist covers eight areas of financial understanding. Each one includes actions you can take to ensure you have a harmonious financial life. That way, in 30 days at the end of Financial Literacy Month, you'll be in a better position to manage your money.   
Please keep in mind that the checklist below will be MOST effective if you're starting from a place of financial stability. If you're already struggling, you may need to overcome your current challenges before you can follow the strategies outlined below. Call us at (844) 276-1544 to speak with a certified credit counselor for free.