This month, our free webinar will cover different types of credit cards, how to read your statement, and how to deal with credit card debt. Using plastic for your purchases can be great – or it can severely damage your finances. We'll cover the good, the sad, and the costly:
Featured Video
Credit Cards: The Good, The Sad, The Costly
The webinar on Nov. 11 is Credit Cards: The Good, The Sad, The Costly and it is designed to help people get the most from their credit cards without risking debt. Consumers will learn how to:
• Decipher complicated terms and conditions for the best rates and rewards
• Get a credit card when they have bad credit
• Find experts who can help them get out of credit card debt
• To register go to https://www.consolidatedcredit.org/we…
Credit cards are wonderful – and awful. They make it simple to buy what you need…and tempting to buy more than you need. They offer valuable rewards…and charge steep interest rates. How can you make credit cards work for you instead of against you? We'll show you how in our special credit cards webinar. It's free! So sign up now.
Interpreting your credit card statement
One of the most difficult parts of being a credit card user is interpreting all the lingo the company throws at you. How much do you really owe? What do all the different numbers mean? When does it all have to be dealt with?
No matter which type of credit card you have, understanding your statement will help you prevent credit card debt and enhance your financial planning. Here are a few terms you should know.
Annual percentage rate (APR)
This percentage is applied to the balance you carry over each month. It's the interest you pay on what you owe. Basically, this means you're paying to borrow the money you used during the month.
When you're shopping around for cards, try to get the lowest APR possible. You pay for the privilege of charging, but a lower interest rate means paying less.
Minimum payment due
If you can't pay your full balance, you must at least pay this. Your minimum payment due is the smallest amount you can pay without incurring any late fees. This number may change depending on how big your balance is, so don't count on it always remaining the same.
Payment due date
This date is the same every month. You must pay at least the minimum payment due on this day. If you fail to pay anything, you will get hit with a late fee. This is also when your interest rate will be applied to your current balance (if you're carrying any of it over).
We'll go over these terms more in the webinar, along with some other credit card facts and figures. Here's a sneak peek:

To learn more about your statements and which credit card type works for your lifestyle, tune in to the webinar on Wednesday, November 1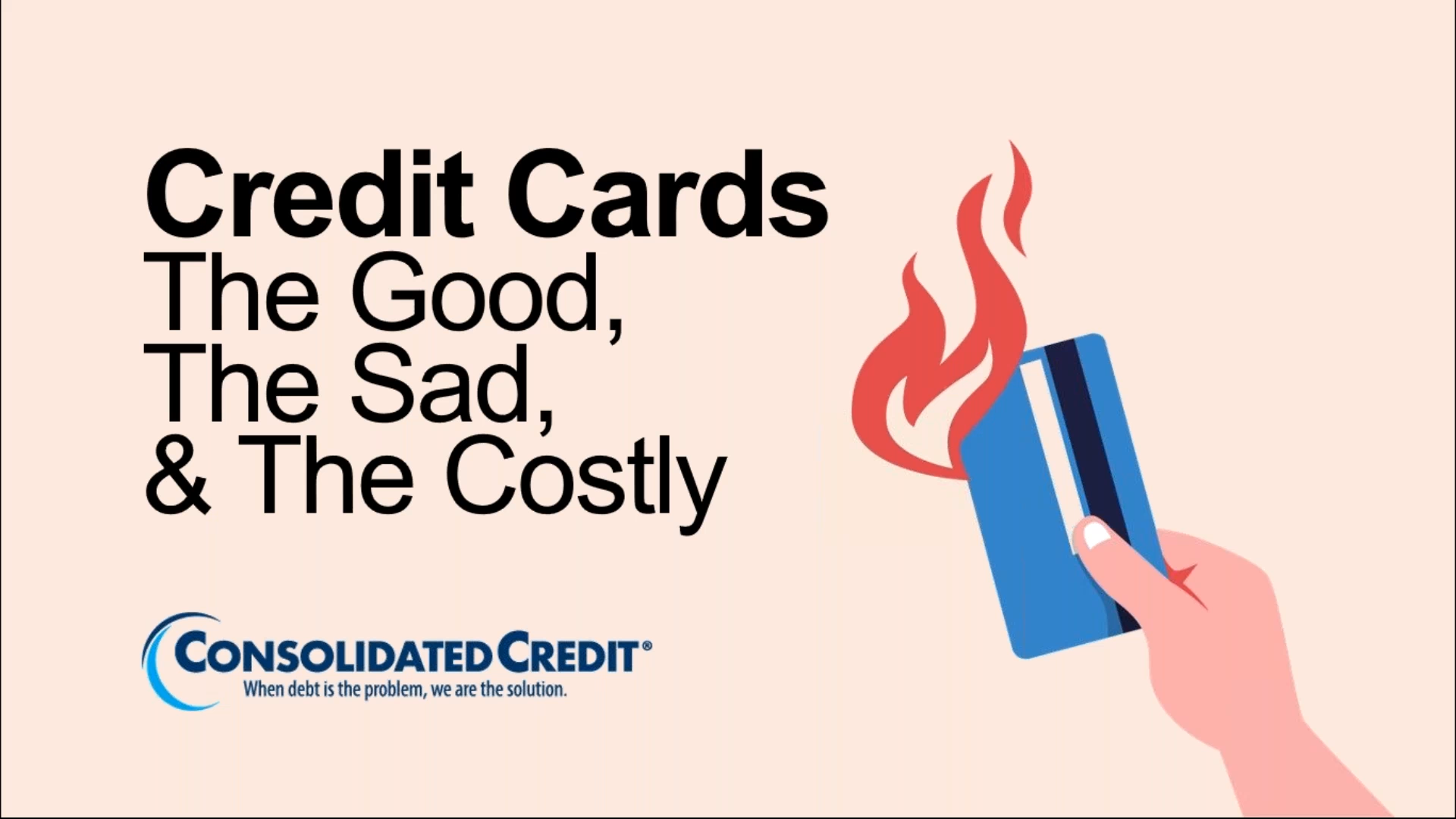 Webinar On Demand
This webinar will teach you how to use credit cards in a way that won't risk debt. Learn how to choose the right cards for your needs and use them to your advantage.
Runtime: 18:32
See Details