Helping your teen learn how to become financially independent as they transition to adulthood.
Each week, Consolidated Credit searches for financial research that can help you deal with your debt and budget. This week…
The interesting study
Junior Achievement and AIG partnered up to conduct a survey of 1,000 teens between the ages of 13 and 18. They asked teens questions about their financial goals for the future and how they felt about financial education, in general. So, how does the generation that comes after Millennials feel about their financial prospects?
The big result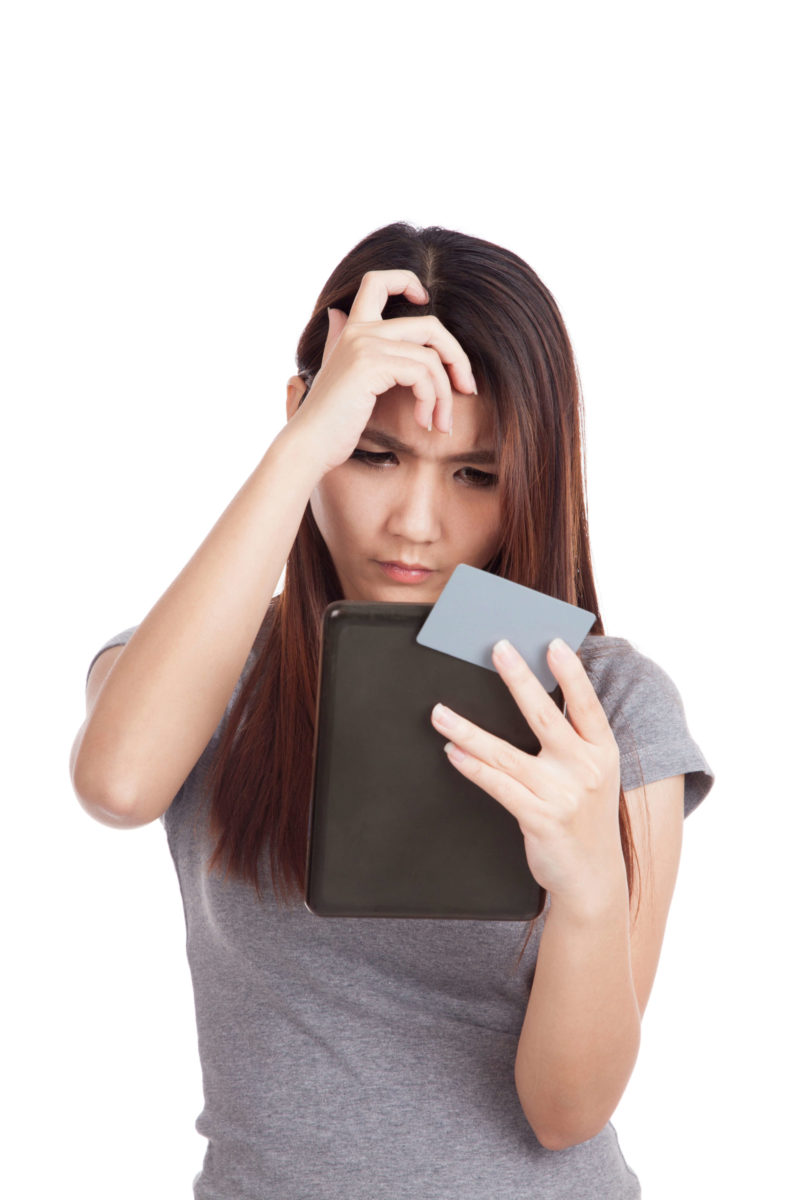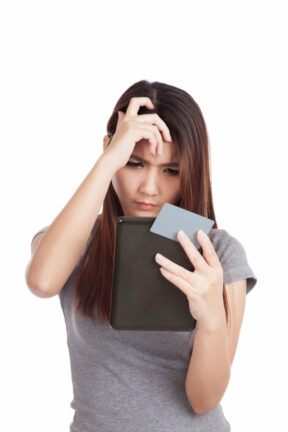 Only half of the survey respondents listed "gaining financial independence from my parents" as a financial goal.
That's not all that surprising when you consider the number of Millennials who are still struggling to become financially independent. Saddled with high tuition costs, crushing student debt and stagnant wages, young Millennials struggle to stand on their own feet. Living without at least some support from parents is becoming harder and harder for young people to achieve.
That may explain why the generation that follows Millennials doesn't see this as a key goal. They may understand just how hard that hill is to climb in today's environment.
The fascinating details
This idea is supported by the goals that teens listed as their key financial goals:
75% want to graduate from college
50% want to create a savings plan
37% hope to afford international travel
30% dream of starting their own business
Only 29% believe they would retire before age 65
This spread shows pragmatism. Like becoming financially independent, retiring before age 65 if becoming less and less likely in this day and age, as well. Teens also seem to recognize that part of the challenge comes with a lack of formal education in finance.
95% of teens believe it would be valuable to take a personal finance class in high school
Unfortunately, public schools and even private schools have been slow to pick up on the need for classroom financial education. As a result, today's teens get the bulk of their financial knowledge just like you probably did.
72% get financial advice from their parents
33% consult online resources (predominantly on social media and YouTube)
31% ask family other than their parents or grandparents
28% talk to friends
18% ask their grandparents
18% get advice from a high school guidance counselor
14% would consult with a professional financial advisor
Finally, these teens seem to understand the key challenges that stand between them and a financially independent lifestyle.
54% have major concerns about paying for college and paying off student loans
52% wonder if they will find a fulfilling, well-paying job
49% fear they won't be able to afford buying a home
43% worry that they don't have the necessary skills for effective money management
42% are concerned that they won't have emergency savings to cover expenses that come up
What you can do
"It is possible to develop a plan with your teens that will help them become financially independent," says April Lewis-Parks, Financial Education Director for Consolidated Credit. "But you need to start early and work together to define clear goals. Having open and honest conversations with your teens about money is one of the greatest gifts you can give them. The more they can learn, the less likely they are to struggle once they graduate from high school."
Consolidated Credit offers these ten tips to put your teens on a path to becoming financially independent:
Teach your teen how to budget so they can start managing their money early.
Start looking for ways to minimize student debt as early as possible.
Both parents and teens should start setting aside money for college. Teens can contribute gift money from birthdays and holidays, as well as wages from things like part-time work or a summer job.
Set your teen up with a student checking account, as well as a savings account. This way they can get used to setting money aside, maintaining balances to avoid overdrafts and how to manage their money day-to-day.
Give your teen a CD, Bond or Treasury Note. That way, they can have a low-risk investment tool to learn how investing and savings growth works.
Decide together when it's the right time to introduce your teen to credit cards.
Consider giving them a bill to pay, such as their part of the mobile family plan or the bill for their video game streaming service, so they can get used to recurring expenses.
Take some time to teach your teen how loans work. Make sure to explain interest rates and monthly interest charges, fees, payment schedules and terms, and explain how to apply for loans.
Let your teen help with your next income tax return filing or take them with you when you go to the tax preparer.
As they get closer to graduation, have regular talks about how much support you'll be able to provide and when you expect them to take on certain expenses.
Booklet
Budgeting for Kids & Teens
Youth
A budget is an essential tool that helps you reach your goals. This guide teaches kids and teens how to build their first budget. Kids can learn what income is and how it should be divided between saving, spending, and giving. You can also find helpful tools and apps that make it easier for kids to learn how to manage money.
Open Booklet
Download Booklet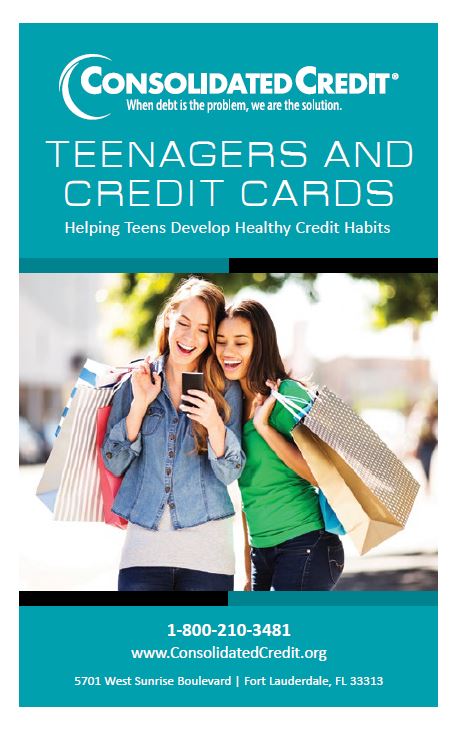 Booklet
Teenagers and Credit Cards
Youth
Has your teen asked you for a credit card yet? Getting credit is a major milestone on the road to financial independence, but there are some key lessons they need to learn first. This booklet teaches you how to introduce teenagers and credit cards the right way, so your teens learn how to use credit responsibly so they can avoid problems with debt.
Open Booklet
Download Booklet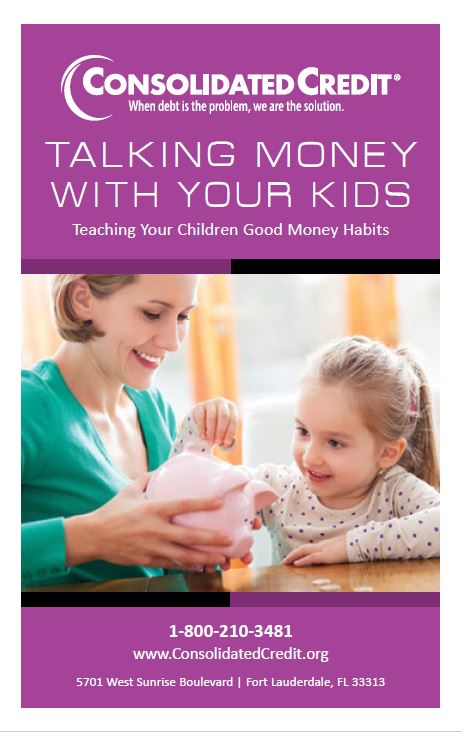 Booklet
Talking to Your Kids about Money
Youth
Talking to your children about money regularly and in the right way fosters a lifetime of good financial habits. Learn how to talk to your kids about money at different ages and stages of their lives to promote financial independence.
Open Booklet
Download Booklet