When it comes to workplace benefits, Millennials place a larger priority on their environment instead of their bottom line.
Each week, Consolidated Credit searches for financial research that can help you deal with your debt and budget. This week…
The interesting study
In an entirely biased study conducted by Purina PetCare, the pet product company asked Millennial workers what they value most as an employee perk.
The big result
In a result that shouldn't be shocking, given that it came from a dog food manufacturer, 42% of Millennials (age 18-34) say that they want a dog-friendly workplace. Another 24% said a potential employer would be more attractive if they allow dogs in the office.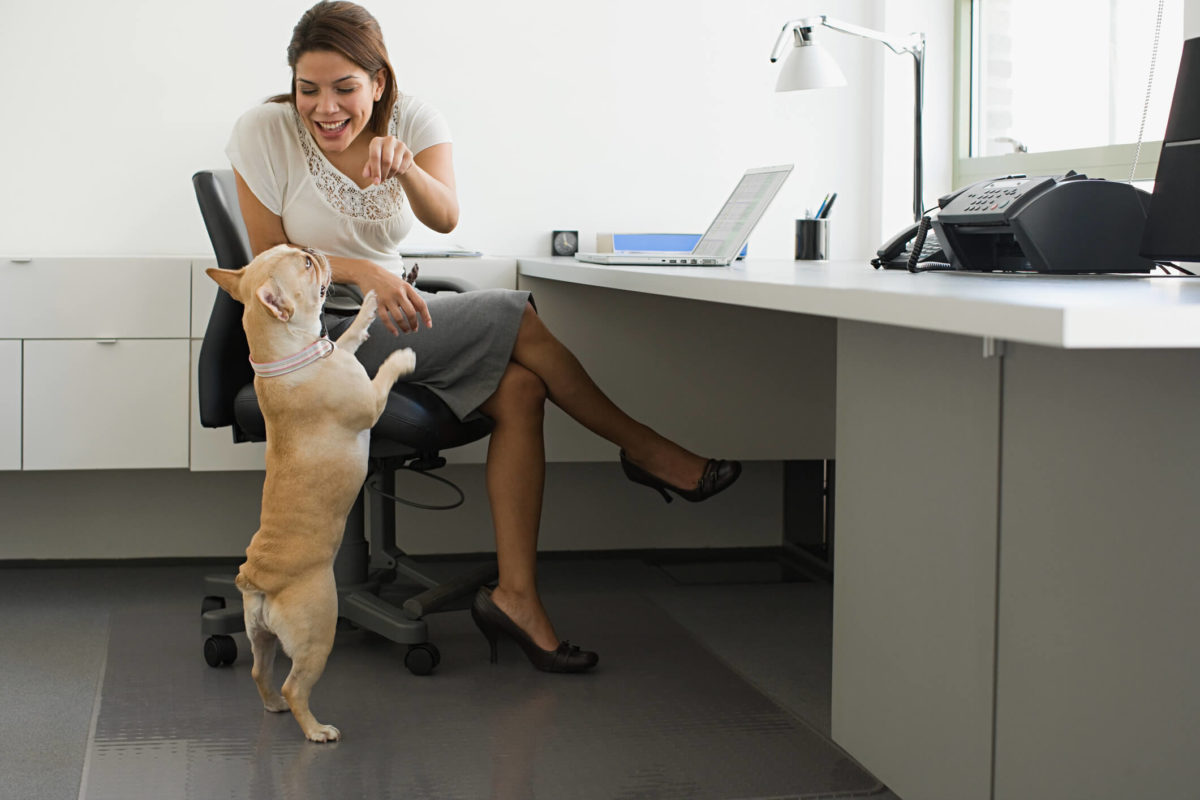 The fascinating details
So, what do Millennials rate pet-friendly offices above?
16% prefer it over paid gym memberships
28% prefer it over onsite yoga classes at work
Why are dogs in the office important?
41% say it's a morale booster
46% say it creates a friendly atmosphere
41% say it de-stresses the office environment
Over one in three Millennial respondents (36%) had no reservations about dogs at work. They felt "that any potential problems would be outweighed by the positives."
What you can do
"Workplace benefits should be crucial considerations in your job hunt," says Beatriz Hartman, Business Engagement Manager at Consolidated Credit. "However, for the most part you need to focus on employee perks and benefits that offer some form of financial advantage. Office environment matters, but your money should always be your top priority."
Standard benefits like a 401(k) plan with an employer match program and health insurance should top your benefit goals. Dental and vision insurance, as well as various types of life insurance can also be crucial. These types of benefits reduce out-of-pocket costs and help secure financial stability in the long term.
"There are also employee perks that offer you financial advantages," Hartman continues. "For instance, a paid gym membership takes that cost out of your budget. Staying healthy also helps you avoid medical costs. Financial wellness programs and free financial coaching help you achieve long-term stability.
"But things like pinball machines in the office or bringing your dog to work don't give you any tangible benefit. They may make you feel better during office hours, but that won't go very far if you're financially stressed. Taking your dog to work isn't going to make it easier to pay your electric bill."