Know how to prevent your gifts and donations from being intercepted by scammers during the holidays.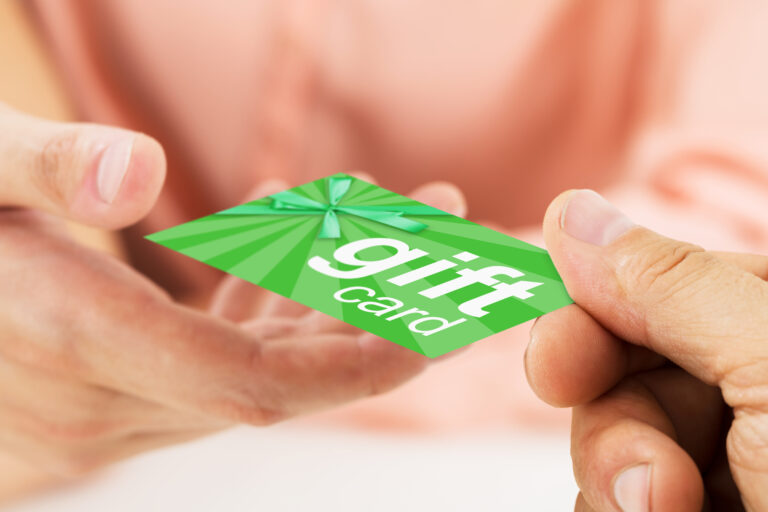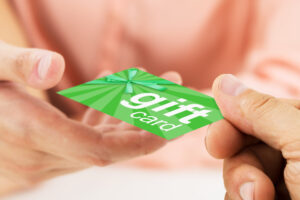 While you celebrate the holiday season, there are scammers looking for new ways to steal your money.
The holiday season is characterized by a collective spirit of great joy and sharing. Gift shipments are full of surprises for your loved ones. Many people choose this time to contribute and make donations to charities that need it.
However, scammers always look for ways to take advantage of your good intentions to enrich themselves through deception and theft. Find out about new scammers' trends and how to prevent a thief from tarnishing your enthusiasm this holiday season.
Gift Card Scammers
Gift cards are very popular among consumers because they please everyone and are very easy to get. Supermarkets and pharmacies have racks with dozens of different cards to choose from.
According to a study by the American Association of Retired Persons (AARP), over 70% of adults in the U.S. said they plan on buying gift cards as gifts this year.
How are gift cards scammed?
The scammers take off the adhesive tape that covers the personal identification number (PIN) in each card has, write down the number, and then cover it again with replacement adhesive tape.
The scammers then monitor those numbers. They wait for the card to be activated for use and then empty the funds. When the intended user tries to use the card, he finds that he has no balance to spend, because the scammers already stole it.
How can I avoid scams on gift cards?
If you are going to buy a gift card, CNBC offers these alternatives to help you avoid being scammed:
Buy gift cards that are sold behind the counter, as they will be more protected.
If you are buying from the shelves, check closely that the adhesive tape that covers the PIN has not been altered.
Buy the gift card directly from the retailer's online store.
Do not buy gift cards at online auction sites, as they are often stolen or fake.
The Porch Pirates!
With the increase in online shopping, thieves who approach the doors of houses to steal the packages that delivery services leave there have also increased.
According to a C + R Research study, 36% of consumers have been robbed by porch pirates.
How can I fight porch pirates?
CNBC offers these alternatives to prevent a criminal from looting the entrance to your home:
Specify instructions for the delivery person to leave his package in a place that is not in plain sight.
Have your package delivered to your workplace.
Send your package to the address of a friend or relative who is in the house at the time of delivery.
Take advantage of the "store pick-up" feature offered by many stores. This way you can pick up your package in a safe place.
At the time of purchase, include an instruction that the delivery person asks for a receipt signature before leaving the package. This ensures that someone directly receives the package instead of it being left alone by the front door.
Charity scammers
Some scammers use fraudulent organizations to ask for money on behalf of a fake charity. This type of operation uses names very similar to legitimate organizations and other tactics, such as pressing you to send money right away
Although they are more common at this time, scammers of this type operate year-round and can use causes such as natural disasters, cancer, and other diseases to try to deceive them.
The AARP study revealed that only half of the people inquire about a charity before making a donation.
How do I avoid charity scammers?
To avoid falling into the trap of a scam like this, you should always research the charity before making any donation. You can use this IRS page to make sure the charity is legitimate.
Do not give in to pressure to donate by phone or provide credit card information. If you receive an email that you did not request, check the sender's email address and do not press the links that it may contain.
For more information on how to prevent charity scams, check out these resources in Spanish:
And remember, if you have credit card debt, call us at (844) 276-1544. A certified Consolidated Credit counselor will give you a free debt assessment! Start a new year by updating your finances to get rid of card debt.