Getting gifts is fun, paying for them is nearly impossible.
Each week, Consolidated Credit searches for financial research that can help you deal with your debt and budget. This week…
The interesting studies
This time of year, pollsters love to ask Americans how much they're spending on the holidays. This year, according to the National Retail Foundation, the average is a few cents over $935. But how do we feel about spending that much?
Two new studies – one by the credit bureau Experian and the other by SunTrust bank – tell us the same thing… Americans are not full of holiday cheer when it comes to spending.
The big results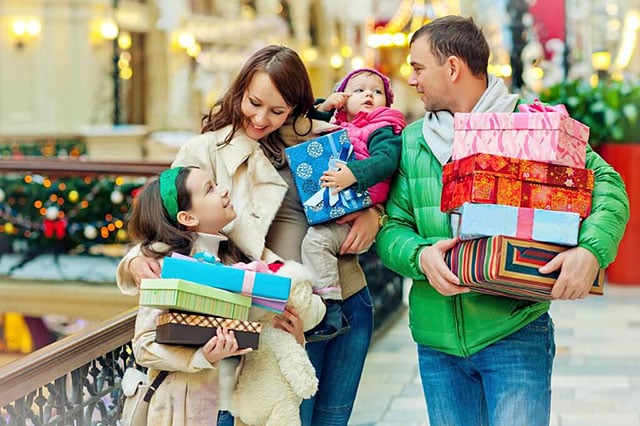 SunTrust reports, "43 percent of Americans feel pressure to spend more than they can afford during the holiday season." That's up 4 percent from 2014, when SunTrust first posed the question.
The pressure those Americans feel is peer pressure. It's the belief they need to buy expensive gifts or be judged as cheapskates by friends and family.
That might be why Experian's results produced more uncomfortable stats. "Fifty-six percent of those surveyed say they spend too much during the holiday season, while 55 percent say they feel stressed about their finances during the holidays."
The fascinating details
The leading cause of that financial stress is a willful disregard for budgeting, Experian says…
"The primary reason is that most consumers don't create budgets and are unprepared to cover added expenses beyond gifts, such as postage costs, hostess gifts, gift-wrapping supplies and greeting cards. Failure to develop a budget (62 percent of survey respondents) is a main detractor from holiday enjoyment."
SunTrust asked how financially stressed-out holiday shoppers deal with the stress. Sadly, 33 percent replied "eating" – which not only adds to your waistline but also your debt.
What you can do
It's not too late to relieve the stress and the debt. Here are three easy steps…
Embrace technology. No, don't buy more high-tech presents. Use SunTust's holiday budgeting calculator to cut costs.
Budget online. Sign up for a secure and easy-to-use online budgeting tool like Mint. Both do the same thing: Let you tinker with your budgets at the click of a keyboard, instead of laboriously writing out pages or typing in computer spreadsheets.
Study up. Check out Consolidated Credit's Holiday Survival Guide for a multimedia look at dozens of ways to save big.