Closing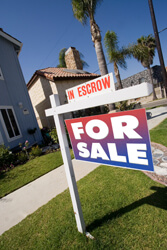 Closing can be an exciting and nerve-racking time during the lending process. You are one step away from finally being able to claim a new home, but you're not quite there yet and the deal could still fall through. As such, it's essential to know what to expect during the closing, as well as the associated closing costs, so you can ensure that the deal doesn't fall through during the closing process. Knowing what to expect means you can have money set aside for closing costs and you are less likely to run into problems during closing.
If you would like more information about the closing process or you'd like to know how much you need to budget for closing costs in your specific situation, we can help. Contact us today at 1-800-435-2261 to speak with a HUD-approved housing counselor to learn what you need to know and what you should expect before you can finally call a new home yours.
What to Expect Once You Apply for a Loan
It usually takes a lender 1-6 weeks to complete the evaluation of your mortgage loan application. It is not unusual for the lender to ask for more information once your application has been submitted. The sooner you can provide the information they require, the faster your application will be processed. Once all the information has been verified, the lender will call you to let you know the outcome of your application. If the loan is approved, a closing date is set up and the lender will review the closing with you. After closing, you'll be able to move into your new home!