The Basics of Investing
Making the right choices for your money and family.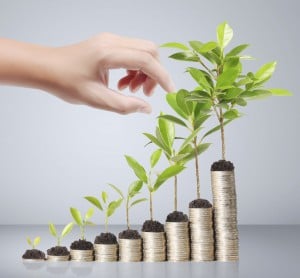 Investing isn't just for the ultra-rich and successful. Anyone who wants to be financially stable and successful over the long term needs to know at least the basics about how to invest for the future. Otherwise, it's going to be a struggle to make your money grow in the way you need it to grow to reach your life goals.
The information below provides a basic introduction to investing and different types of savings accounts and securities you can use to make your money grow. If you're currently struggling with debt, it can be almost impossible to save up and invest for your future. We can help you get ahead. Call us today at (844) 276-1544 to speak to a certified credit counselor.
Why basic savings isn't enough
If you're like most people you have basic savings account in addition to your main checking or banking account. It's where you set money aside for a rainy day. It even offers a small level of compound interest, so your money can grow over time.