Financial stress is at an all-time high as Americans deal with record unemployment, furloughs, and pay cuts during a pandemic. This infographic touches on the root causes of stress and how to use the CALM method to manage financial stress during these unprecedented times.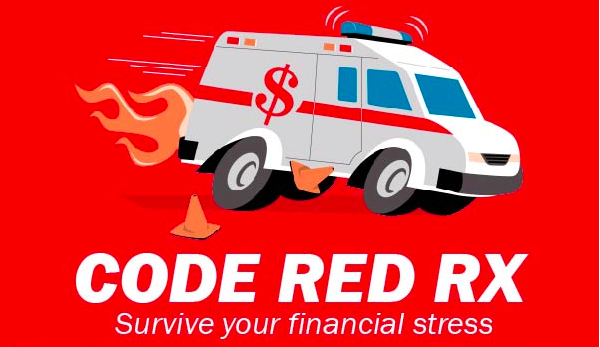 Code Rex RX Surviving Financial Stress 30% of Americans feel stressed out about money all the time 39% can't cover a $1000 financial emergency… even though an emergency fund should be 3-6 months of living expenses Stay CALM! Create a plan Automate bill payment Lower spending Make progress
Continue learning
This on-demand webinar goes more in-depth on how to manage financial stress using the CALM method. Learn practical steps you can take to alleviate the pressure you're feeling, so you can take gradual steps forward.