Planning to succeed in every stage of your financial life.
In theory personal finance shouldn't be gender-specific, but in fact women tend to face some unique challenges when it comes to managing their money and maintaining a financially stable household. With that in mind, resources that focus on women and these unique financial challenges they face can be helpful when you're trying to creating effective plans for your own life.
The resources in this section are designed to help women understand how to get ahead in an often-biased world. This information can help you overcome things like income challenges and avoid common pitfalls like a lack of savings before you decide to have kids. If you're currently struggling with debt and you need help to take control of your finance, call Consolidated Credit today at 1-888-294-3130 to speak confidentially with a certified credit counselor at no charge.
A few key statistics about finance for women
Here are a few key facts that will help you understand what type of situation women typically face when it comes to finance:
Making the right choices at every stage of your financial life
Financial Stage 1: Student life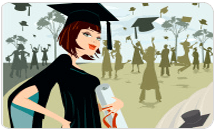 The first stage for most women after they leave their parents' home is to head to college. During the years in school, students tend to control at least some of their own financial destinies. As you move through school, you generally become more and more financially independent until you graduate and truly strike out on your own.
These tips can help you get through your college days without debt problems or financial distress:
Feminine Facts
For 2014 high school graduates, 72.7% of women went on to college, versus 64% of men. [1]
Financial Stage 2:  Entering the workforce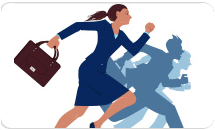 Once you finish school and start to focus on full-time employment, your financial plans need to evolve in order to set a solid foundation for the future. The more positive steps you take for your finances now, the easier it will be to reach your financial goals in the future.
These tips can help you establish a solid financial foundation as you enter the workforce:
Feminine Facts
Women made up 53.7% of the workforce in 2015, and only 5.2% of the unemployed labor force. [3]
Financial Stage 3: Merging your finances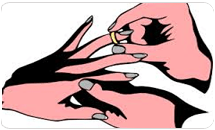 Achieving financial stability on your own is tough enough, but once you bring another person with a different set of philosophies into the mix, it can get even more complicated. Although you may reap the benefits of another income, if you partner has financial issues they can potentially drag you down, too, if you're not careful.
These tips can help you be successful as you hitch your financial wagon to your partner:
Feminine Facts
Couples who disagree about finances at least once a week are 30% more likely to get divorced that couple who disagree only a few times a month. [3]
Financial Stage 4: Bringing kids into the mix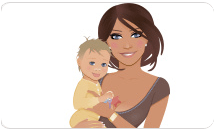 Kids are great, but they also certainly present a big challenge to your financial stability. You add significant financial burden to your budget with pre and post-natal care, a constant stream of clothes they outgrow, back to school shopping (the second most expensive shopping season of the year, after the winter holidays), extracurricular activities, family vacations, and a continual stream of "Buy me…" requests.
"The single best predictor that a family would go bankrupt was if they had a child."
                                                                                                                       – Elizabeth Warren
These tips can help you plan ahead to be raising your family:
Feminine Facts
Not including college education, it costs an estimated $245,340 to raise one child to the age of 18 in the United States.[4]
Financial Stage 5: Retirement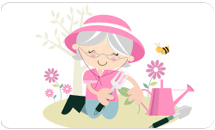 Making your retirement dreams into reality is tough regardless of your gender. However, women often face a tougher battle to achieve their retirement goals. Then tend to have less in retirement account and weaker investment portfolios.
These tips can help you as you approach and reach your golden years:
Feminine Facts
54% of women plan to retire after age 65 or not at all; almost half (49%) plan to work at least part-time.[5]
Financial Detour: Divorce or separation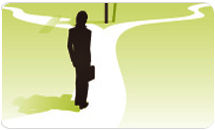 Not every woman will go through divorce during her lifetime, but even separation after a serious relationship can present challenges for your finances. When your life path takes a detour, you have to take steps to get yourself back on the right financial path as you move forward on your own.
These tips can help you reestablish financial stability after divorce or separation:
Feminine Facts
Women face an average 37% drop in household income after a divorce and the percentage of women in poverty doubles following separation.[6]
Sources:
[1] https://www.bls.gov/news.release/hsgec.nr0.htm
[2] https://www.bls.gov/cps/cpsaat03.htm
[3] https://www.divorcesource.com/ds/main/u-s-divorce-rates-and-statistics-1037.shtml
[4] https://www.huffingtonpost.com/2014/08/18/cost-of-raising-a-child_n_5688179.html
[5] https://www.transamericacenter.org/docs/default-source/resources/women-and-retirement/tcrs2015_sr_womens_retirement_outlook.pdf
[6] https://www.census.gov/sipp/workpapr/wp156.pdf