Tallahassee, FL – The Florida Veterans Foundation, a nonprofit organization created by the Legislature to assist Florida's more than 1.5 million veterans has partnered with Volunteer Florida to provide free Veterans in Career Transition Workshops to help those Veterans with their life after the military or Veterans who are experiencing job loss.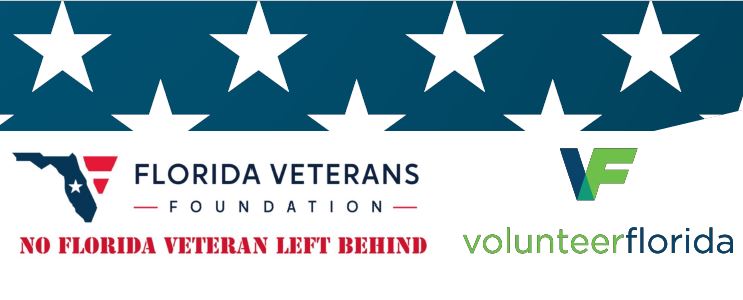 The pandemic has affected the job market and many Veterans are finding themselves without employment, which leads to other life anomalies. Additionally, Veterans who are leaving the service are not prepared for their life after the military and these workshops will help them to have a chance at a new career with a renewed hope and purpose.
Workshop topics include Successful Military Career Transitions, Careers in Manufacturing & Logistics, Careers in Insurance and Financial Services; help with Credit Counseling and Budgeting during Job Loss. The workshops will be via Zoom communications on May 24, June 24 and July 22, 2021 and Veterans can register free here: Career Workshops. Space is limited.
"The Florida Veterans Foundation and our Partners are proud to offers these valuable workshops to help our Veterans and their families avoid crisis living situations, especially those affected by the pandemic" says Lew Wilson, CEO of the Florida Veterans Foundation.
The workshops are sponsored by the Florida Veterans Foundation, Volunteer Florida and FVF Ambassadors; Consolidated Credit & Grow Healthy. The speakers include experts from the Florida Association of Insurance Agents, Operation New Uniform, First Coast Manufacturers Association and the Consolidated Credit. For more information, visit HelpFLVets.org.
###
The Florida Veterans Foundation (FVF) is Florida's premier veteran's organization created by the Legislature in 2008 to support Florida veterans and their families by partnering with organizations to improve veterans' physical, mental, emotional and social well-being. Among the FVF's programs is an Emergency Crisis hotline geared specifically for veterans, offering 24-hour help to prevent veteran suicides and support veterans suffering from opioid addiction.