Free Financial Self-Help Publications
Build your knowledge with these free financial education resources.
While a certain old adage may apply in other areas of your life, what you don't know in finance CAN hurt you. Without the right information and a solid knowledge base you can potentially make mistakes that actually cost you money. With that in mind, Consolidated Credit has created this library of publications that offer free financial education on a variety of topics, from understanding the basics about credit cards to more complex topic like mortgages and home retention.
Below you can find over 40 titles in a convenient downloadable/printable PDF format. You can focus in on specific topics that may be challenging your ability to maintain financial stability, such as how to rebuild your credit so you can qualify more effectively for financing or vacation on a budget so you can avoid credit card debt. Or if you're just starting to manage your money closely, you can start at the beginning with publications that help you build a good household budget and deal with financial stress that's inevitable in anyone's life.
No matter how much financial knowledge you have right now, at least one of the publications below should be able to help you build a better financial world. If you still have questions or you'd like to schedule a free consultation with a certified credit counselor, call us at 1-888-294-3130.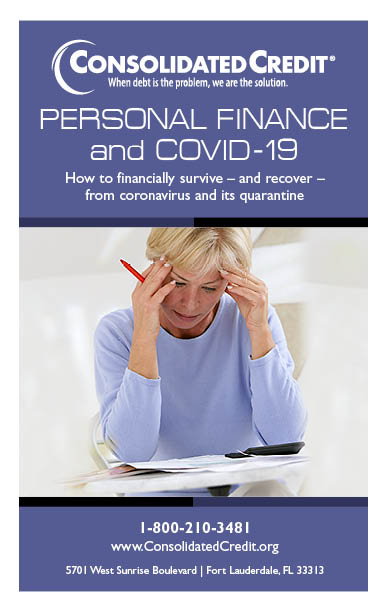 Navigating the financial fallout from this global pandemic isn't going to be easy. We've put together all the information we can to help you manage your money and financial stress during this time. Learn how to adjust for your finances around quarantines and reduced income, learn how to navigate a layoff, and get tips for coping with financial stress.