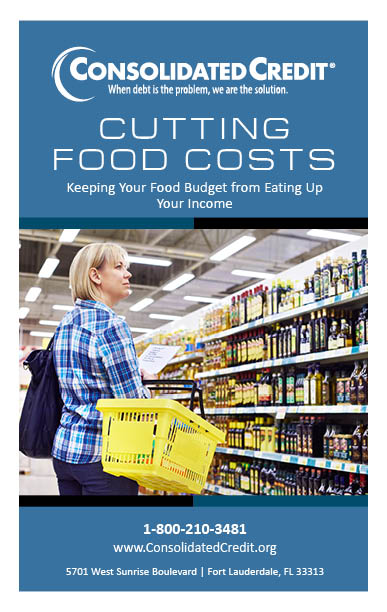 Booklet
Cutting Food Costs
Money Management
Keeping you and your family fed can really eat up your income. Learning how to minimize food costs can help you stay on budget and avoid credit card debt. This guide will teach you how to keep costs low, whether you're cooking at home or dining out.
Open Booklet
Download Booklet
How much should you spend on food?
The U.S. Department of Agriculture releases a monthly report on how much the average person, couple, and family of four should expect to spend on food. These guides can help you understand the weekly and monthly costs you can budget for at four different spending levels.