Black Friday, Cyber Monday
Using these key shopping days to help avoid holiday overspending.
The end of the year definitely isn't easy on the old household budget with all of the added spending we usually pile on for the holidays. In fact, it's so common for credit card debt to get out of control after holiday overspending that there's a term for the resulting you get when you finally look at your bills in January – it's called a Holiday Debt Hangover.
Luckily there are ways to avoid this stress-inducing nightmare, such as developing a carefully crafted holiday spending plan and then implementing that into a formal budget. In addition, there are two big shopping days which could help you save big on all of those one-off holiday expenses – Black Friday and Cyber Monday. You simply have to know how to use them to your best advantage.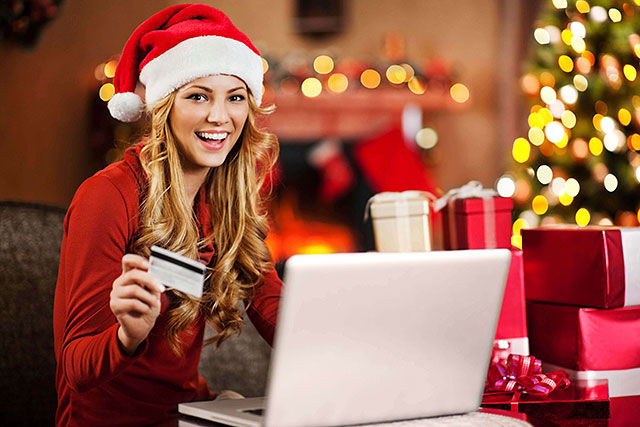 The recommendations below can help to shop smart on these key sale days so you have a better chance of staying on budget through the end of the year. Still, if you end up with more debt than you can manage on your own by holiday's end, give us a call at 1-888-294-3130 to set up a free, confidential debt analysis with a certified credit counselor.
Step No. 1: Don't assume these are the best deals
The biggest mistake shoppers make on Black Friday and Cyber Monday shopping is to assume that those two days are going to deliver phenomenal deals on everything you need to buy. Sadly, this just isn't the case.
Essentially, retailers often use some clever tricks to convince you that you're getting the deal of a lifetime even when you're not. Here are a few examples:
They mark up prices on a hot-seller in the few weeks before these key shopping days, so that when they mark them down as "sales" you're really just paying the original price before the pre-Black Friday markup.
They simply mark back down to the same sale price they advertised last year, regardless of how much the price of said item has dropped throughout the year.
You also encounter practices like retailers offering Black Friday deals – legit or not – on days around the actual sale day. Last year, retailers started offering Black Friday door busters up to one week prior to Thanksgiving, so in these cases there would be little incentive to shop on these hectic shopping days rather than going earlier to get the same deal without fighting a crowd.
Step No. 2: Start comparison shopping early
With Step 1 in mind, you need to start comparison shopping for everything on your gift list early:
Make your list of everything you need to buy for the holidays – not just gifts, since even things like decorations and table settings can lead to overspending.
Go online and search for each product you need to buy.
In most cases, your search engine such as Google will offer a free price comparison from different retailers who have that product in stock.
Write down the best price and where you can buy it – note those that are better deals online versus those that are better in-store.
Once Black Friday and Cyber Monday deals start to be advertised, compare those to the prices you've found to see where the best deals really are.
Start buying the products that don't have extreme deals early – this will reduce the number of transactions you need to make on Black Friday and Cyber Monday to help you avoid debt.
Then limit Black Friday and Cyber Monday shopping to those products that really do give you the best deals.
Step No. 3: Follow these tips to save big on Black Friday
Once you know exactly which items on your list you need to buy on Black Friday and where, you can start to make your Black Friday plan of attack.
Get copies of all of the deals you'll be using on Black Friday and print them out or save them to your smartphone.
Note the stores AND when those retailers open their doors for Black Friday shopping.
Plan a route that lets you start with buying the item most likely to sell out first to ensure you don't miss something key on your list.
Just make sure that your shopping route makes sense so you're not driving back and forth all over the place trying to find the best deals.
Keep you receipts in case retailers offer after-holiday price matching. This is where the retailer will refund the difference of an item purchased before the holidays if the price drops lower after the holidays are over.
Step No. 4: Take these steps to maximize Cyber Monday savings
In the past few years, Cyber Monday has started to take increasing importance over Black Friday. You can avoid the crowds, shop from the comfort of your home or office and avoid the hassle of heading out only to realize something you wanted is sold out.
Still, there are some steps that you need to take to maximize your savings on Cyber Monday:
Ahead of Cyber Monday, signup for email alerts and/or follow your favorite retailers on social networks – you will often get exclusive offers not available to the public.
Make sure online offers aren't beat by in-store offers. Even on email promotions, some retailers give bigger deals if you come in rather than ordering online.
Write down or save coupon code offers in the notes on your smartphone – certain offers (especially those you get from the last step) may not be displayed on the coupon code list on the website.
If you have multiple offers from a single store, make sure they can stack – some stores only let you apply one coupon code per order or per product.
Always opt for free shipping if it's available – the chance of ground shipping taking too long if you order on Cyber Monday is really low unless an item goes on backorder.
If any item is really heavy and you can't get free shipping, you may be better off buying it in store since the weight may make shipping expensive – so basically you just need to make sure the price discount isn't completely offset by shipping charges.
Step No. 5: Minimize credit card debt and interest charges
Just like shipping costs on a heavy item can offset a great deal when you're shopping online, interest charges can do the same thing to those deals if you put purchases on a credit card.
Let's say you spend $300 between Black Friday and Cyber Monday and all of the transactions are put on one credit card with an average 15% APR. If it takes you 6 months to pay off that balance by making $60 payments every month, then you add $14.26 in interest charges. If you only made minimum payments, it would take 24 months to pay off and add $59.36 in interest charges. Those added finance charges could easily eat up the savings from the sale.
On Black Friday, your best option is to pay in cash – it avoids adding debt to your credit card balances and helps protect your debit accounts from potential data breaches.
For Cyber Monday, an online payment service like PayPal is the best option – you don't have to enter sensitive account information and there aren't interest charges since you can only spend the money you have saved in the account.