Should You Buy or Refinance Your Home?
Whether you're buying a new home or refinancing your current one, your finances need to be in shape.
Mortgage interest rates are at a historic low—making it the perfect time for first-time homebuyers and current homeowners to save money. And considering the mortgage debt in the U.S. is nearly $16 trillion according to HousingWire, it's a good idea to save as much as you can.
Buying or refinancing can be overwhelming and frustrating. That's why Consolidated Credit put together a free webinar, Buy or Refi: Which is Best for You? It will answer commonly asked questions like when the best time to refi is and what credit score you need to buy a home.
Buying or refinancing a home can be stressful.
That's why Consolidated Credit is hosting a free webinar to help you get your finances ready.
This webinar will walk first-time buyers and refinancers through saving for and on a mortgage. Getting rid of debt and improving your credit score before buying or refinancing can help you save big.
Sign up for free today then join us Wednesday, June 9th.
3 Steps to Save for a Home
Before you ask yourself if you should buy a new home, you need to have enough saved first. This infographic offers ways you can save before and during the homebuying process. All this and more is covered in the webinar.

Webinar On Demand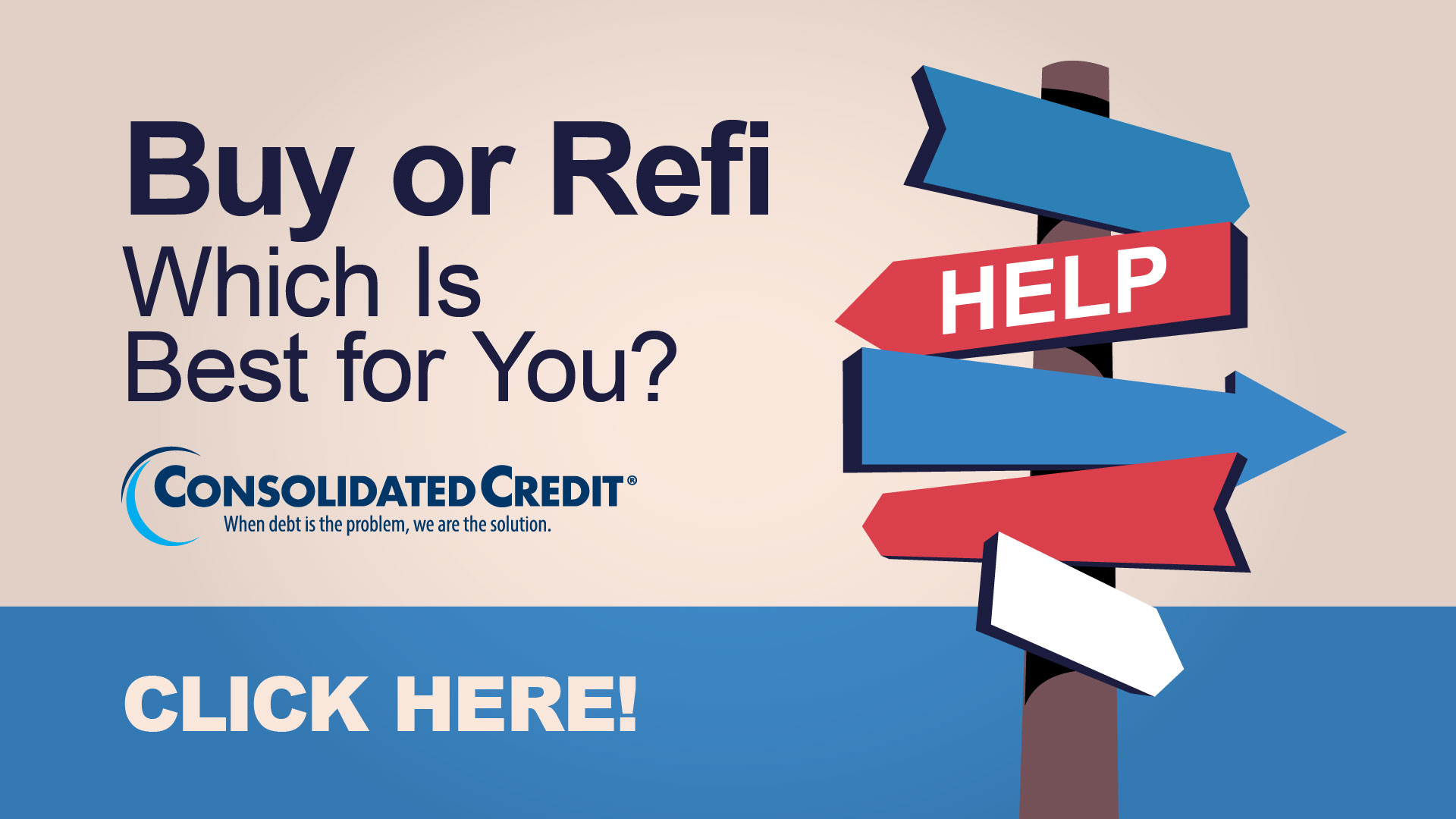 A home is most people's most valuable asset. Learning how to manage mortgage debt is essential. This free webinar will teach you how to weigh your options as a homeowner.
Before you buy or refi, talk to a certified credit counselor at Consolidated Credit. We can help lower your debt-to-income ratio and boost your credit score, which will make you significantly more likely to be approved for a mortgage.