Find out what the FDIC has to say about getting through the shutdown with your finances intact.
Our government is, unfortunately for all of us, still closed. National parks are in disarray, TSA agents are calling out sick, and food stamps aren't guaranteed to last past February. A Washington, D.C. couple was even turned away from getting their marriage license. As this government shutdown trudges on, federal workers seem to be the ones most affected. January 11th marked the first day that government employees have officially gone without pay, and many are feeling the strain. Those on furlough are not required to report to work and others simply have to work without pay. There are now many professionals who are struggling to pay rent. Some are even filing for unemployment.
There's no textbook for how to survive a government shutdown with your finances intact
According to the New York Times, government employees account for 1.5% of all workers in the United States. While most of them live in and around Washington D.C., residents of many other states who work federal jobs are feeling the effects. Good solutions to these money problems are hard to come by. Some say to use credit to get through tough times, but that can put you in debt and make your long-term situation even worse. Even if you receive your backpay after the shutdown ends, interest on any large credit card charges can make repayment a burden.
Others say that you should use your emergency savings account to cover your shutdown expenses. The general rule for emergency savings is that you should have between three and six months of living expenses in an account that you don't touch. Breaking out these funds for the shutdown is a great method…if you even have an emergency savings account, that is. If you were living paycheck-to-paycheck before, this shutdown likely has you scraping the bottom of the barrel.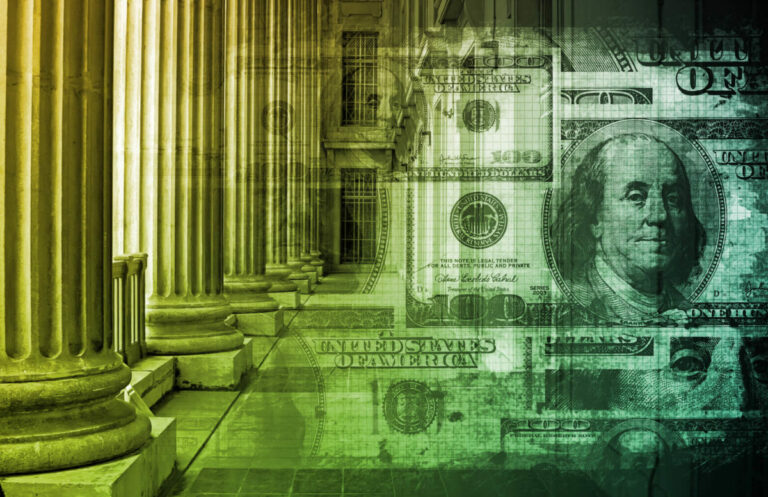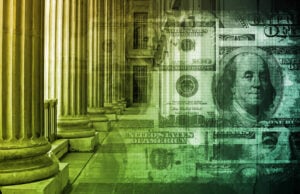 Wondering when this is going to end? Well, no one can say for sure. So far, this has been the longest partial government shutdown in American history at 21 days and counting. Nancy Pelosi (D-Calif.), Chuck Schumer (D-N.Y.), and President Trump continue to battle it out on the Hill over funding for a border wall. News stations like ABC are providing continuous coverage of shutdown updates.
FDIC issues financial advice for federal employees affected by the government shutdown
In the meantime, the Federal Deposit Insurance Corporation (FDIC) issued a statement concerning the relationship between federal workers and the financial institutions that work with them. On January 11, 2019, the FDIC, National Credit Union Administration, Office of the Comptroller of the Currency, the Consumer Financial Protection Bureau, the Conference of Bank State Supervisors, and the Board of Governors of the Federal Reserve System published a joint press release. The press release stated that all of these organizations encourage financial institutions to work with those affected by the government shutdown.
If you are having trouble making payments on your mortgage, credit cards, student loans, car loans, or other debts because of the partial government shutdown, the FDIC advises you to contact your lenders. Lenders have been encouraged to create customized plans for borrowers in good standing. Possible changes include extended credit and modified terms on loans. The FDIC reasons that in the long term, these arrangements will be best for the economy, the borrowers, and the financial institutions themselves.
Specific financial advice for furloughed homeowners
The FDIC has especially pushed mortgage providers to create workout arrangements. The organizations won't face penalties for working with their borrowers to adjust payments and payment schedules. Borrowers should ask their lender if they have any special programs for out of work or furloughed Federal employees.
Barry Rothman, Housing Counseling Program Manager for Consolidated Credit, also noted, "It's important for borrowers to stay in touch with their mortgage lender and keep them up to date on their circumstance. If they feel they are not getting the assistance they need or still have unanswered questions, they should also reach out to a HUD-approved housing counseling agency in their area. They can find an agency in their area find by visiting the HUD website at www.HUD.gov."
Feeling the pressure of the shutdown? Having a hard time paying your mortgage? Don't wait to contact your lenders. The sooner you work out a deal, the better. If you wait, you may incur penalties with lenders who don't know the extent of your financial situation.
Questions to ask your lender during a government shutdown
Late payments on your mortgage can greatly affect your credit score, especially if you've had no prior late payments. Here are some questions to ask your lender during a government shutdown to protect your credit score and your mortgage:
Ask about your balance. You may not owe as much as you think. Be sure to ask your lender about your balance before you worry too much about paying it.
Ask about a forbearance. A forbearance temporarily suspends the need for payments but keeps the accounts open on your credit account, meaning that factors like the length of your credit will not be affected. Your balance won't be factored into your credit score, either. You will still owe these payments when the forbearance status is lifted, but it will give you some extra time during the government shutdown.
Then, ask for evidence of the forbearance in writing. Asking for the forbearance is only half the battle. You need it in writing so you can prove it. When your lender agrees to put your loans on forbearance status, request evidence.
Connect with a HUD-approved housing counselor now to get more information. Call1-800-435-2261.