Many Americans say they're comfortable with their savings, even though they don't have much of an emergency fund.
Each week, Consolidated Credit searches for financial research that can help you deal with your debt and budget. This week…
The interesting study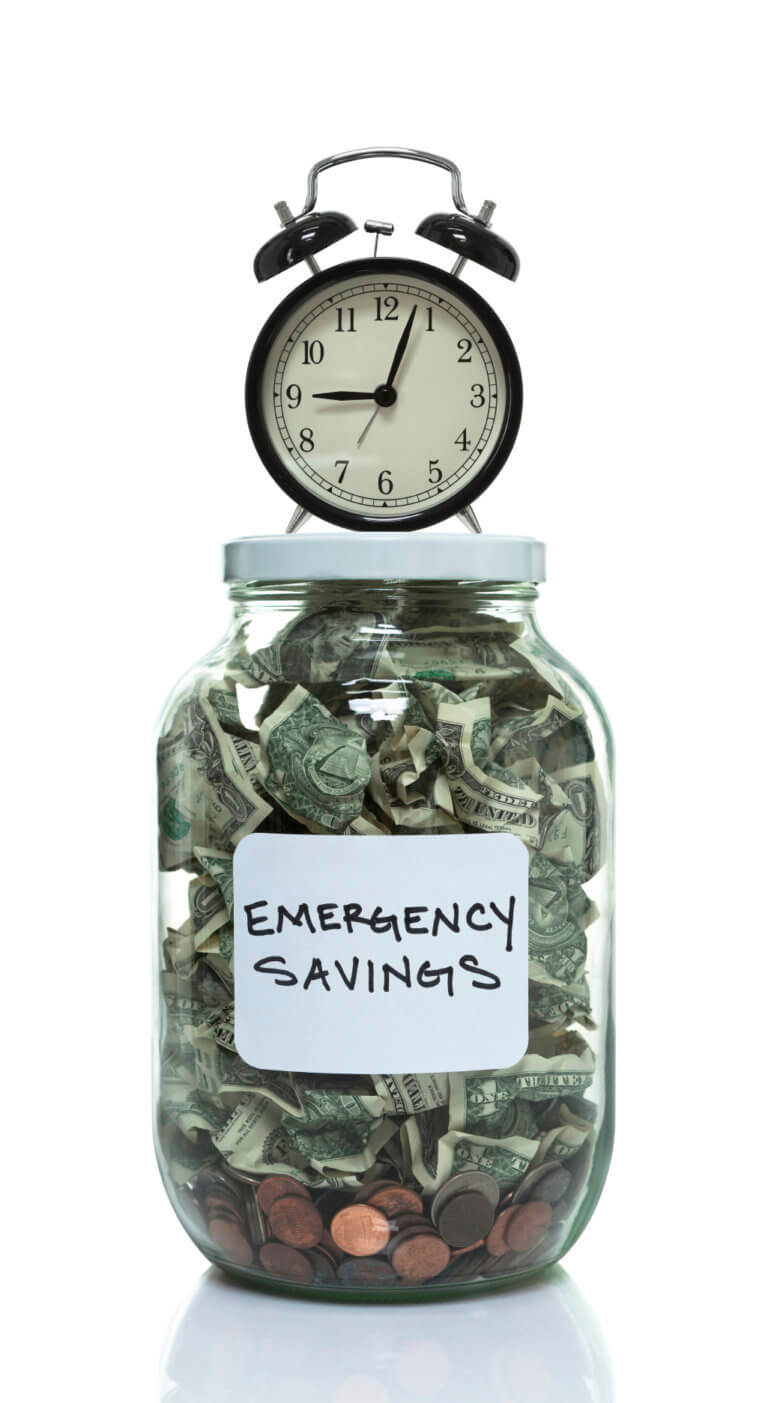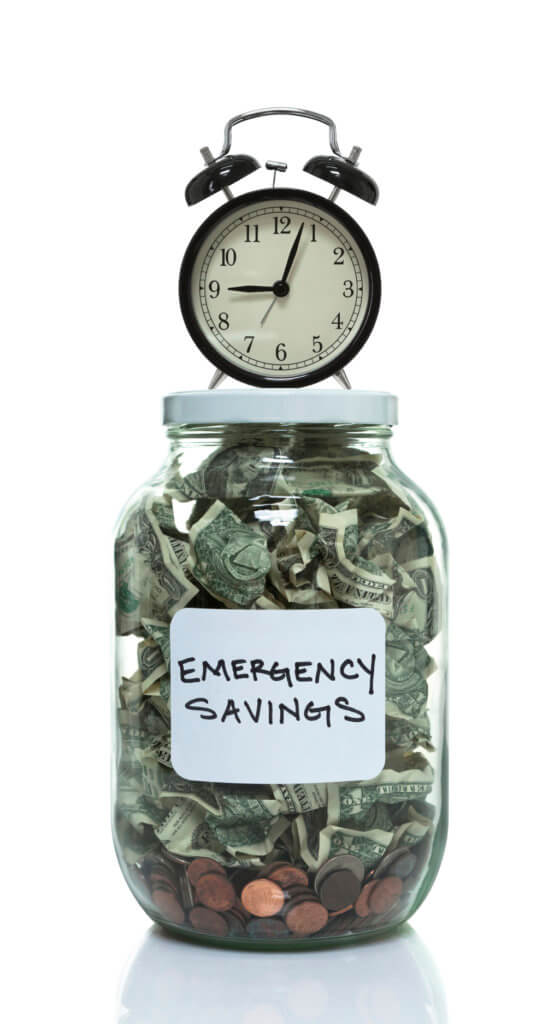 The finance experts at Bankrate conducted a nationwide survey this month to put together their Financial Security Index. They surveyed over 1,000 American adults by phone to ask them if they felt financially secure and stable.
The big result
62% of people report they feel at least mostly comfortable with the amount of money that they have in emergency savings. That may seem like a good sign, but most of those people don't have even close to the amount of emergency savings that experts recommend.
Experts say you should have enough money to cover at least six months of budgeted expenses in emergency savings. The emergency fund amount is big enough to cover any unexpected expenses that come up. But it's also big enough to cover you for up to six months if you lose your job or are unable to work. Only 29% of people Bankrate surveyed had six months of savings.
The fascinating details
Nearly one in four survey respondents reported that they had no money in emergency savings:
23% said they had nothing saved
22% reported having fewer than 3 months
18% had 3-5 months
Only 29% had more than six months
And yet, most people still feel pretty comfortable with what they have:
24% of those surveyed were "very comfortable" with their savings
37% were "somewhat comfortable"
14% were "not too comfortable"
22% were "not at all comfortable"
Interestingly enough, more savings doesn't always seem to correlate with your age. Although more Baby Boomers reported having more than six months saved, people with no savings were equal.
Average savings by age:
Only 22% of Millennials have 6 months of emergency savings compared to 36% of Baby Boomers
20% of Millennials have 3-5 months of savings, compared to 13% of Boomers
27% of Millennials have fewer than 3 months, compared to 18% of Boomers
25% of Millennials, Baby Boomers AND Gen X have no savings whatsoever
Encouragingly, 42% of America's oldest generation (Silent Generation) have more than six months of savings. That is crucial since almost all that age group is living on a limited fixed income.
What you can do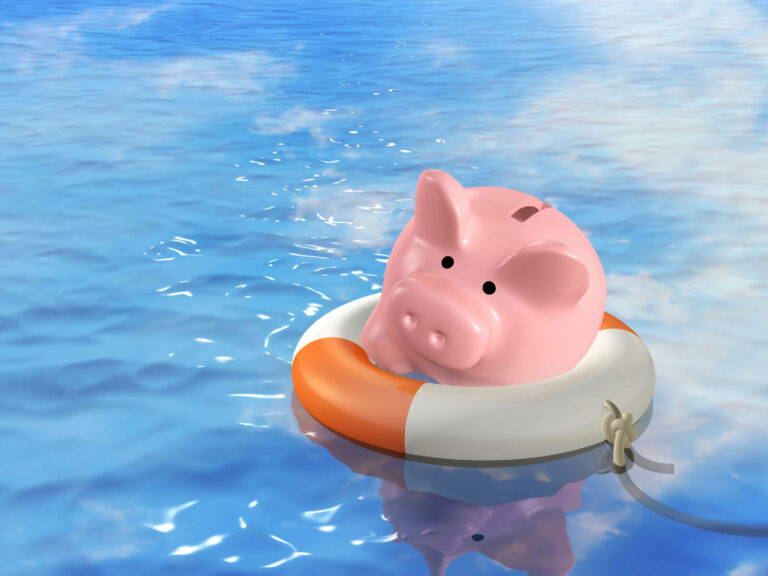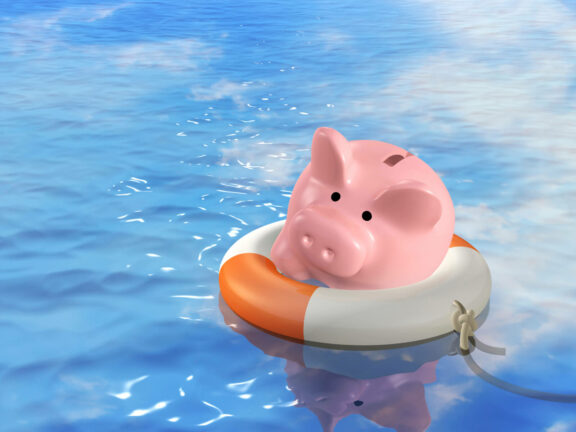 "An emergency fund is critical if you want to avoid credit card debt," says Gary Herman, President of Consolidated Credit. "When people don't have emergency cash, they almost always turn to credit cards and other high-APR financing options to get by, like payday loans. These types of high interest rate financing options can quickly lead you into debt problems. So, you need to save for emergencies."
How much should I be saving?
"It's a question that we get all the time," Herman says, "and the answer is that you should be saving as much as you can each month. Most experts recommend you should save at least 5-10% of your income each month. But even if you can't meet that amount, don't get discouraged and give up on saving. Any savings, even just 1% of what you earn is better than nothing."
Herman admits that one of the main challenges in savings is often existing debt. People who have high credit card balances generally have more trouble saving.
"Revolving credit card balances mean that the more you charge, the more you must pay each month," Herman explains. "At a certain point, the debt takes over and you simply don't have anything left to save. Then it creates a vicious cycle, because any emergency expenses go on credit cards, further increasing your balances and minimum payment requirements."
In order to break the cycle, Herman says people need to seek debt relief. Solutions like debt consolidation and debt management programs often help reduce your total monthly payments. Thus, you have more money available so you can start saving.
"If you're wondering how to save money fast, the solution often lies in paying off your debt fast," Herman says. "People who enroll in debt management programs see their total credit card payments reduced by up to 30-50%. Paying less each month to cover your debt payments means you free up money for savings. Credit counseling can also help you create a balanced budget, so you don't need to rely on credit to cover daily expenses."
Talk to a certified credit counselor now for a free debt and budget evaluation, so you can find the best option for debt relief to use in your situation.