How to Get Your Stimulus Check if You Don't File Taxes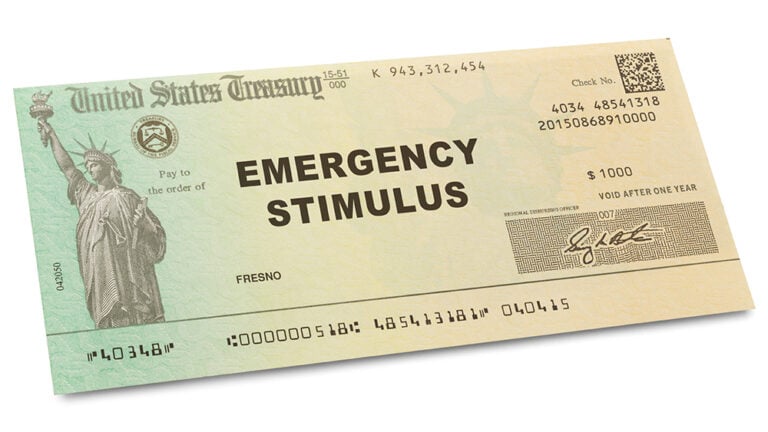 An alarming 9 million Americans have yet to receive their $1,200 coronavirus stimulus checks. This is partly due to many of them not filing tax returns. In September, the IRS sent out letters notifying them that they may be entitled to a stimulus payment – also known as an Economic Impact Payment. While the initial deadline to claim payment was October 15th, it has now been extended to Nov 21, at 3pm (EST).
Many are unaware that they are eligible to receive payment, while others may not know how to go about it. The IRS has simplified the process by creating a tool that makes it easier for non-filers to claim their money.
Seeing as the U.S. unemployment rate stood at 6.9% in September, millions of people could benefit from this financial relief.
How Non-Filers Can Claim
If you didn't file your 2018 or 2019 annual income taxes, you can still claim your economic impact payment or coronavirus relief check. The same applies to people who rarely file taxes because they don't have income, earn below $12,000, or have a joint income of under $24,000.
Not filing taxes regularly means the IRS may not have an adequate amount of information to determine your eligibility-hence you not receiving your check yet.
To streamline the process, the IRS has created a free tool for said individuals that can help determine their eligibility. Once you enter your information, you'll know how much money you can get, if any at all, and you arrange to receive funds via direct deposit.
Key information to have on hand is your Social Security number, government-issued ID, as well as your bank account, and routing number. If you don't have a bank account, don't worry as you can receive a paper check by mail alternatively.
Individuals filing for children should have their Social Security number and Adoption Taxpayer Identification Number ready. Do you receive federal benefits? You may be eligible too, so use the tool to check.
Eligibility
Not everyone is clear on the eligibility rules for the coronavirus check. According to the IRS, there are only three qualifying factors for U.S. Citizens, permanent residents, and qualifying resident aliens which include:
Having a Social Security number
You are not claimed as a dependent of another taxpayer
Earning an adjusted income under $99,00 if single, $136,500 if head of household, $198,000 if joint or married
If you tick these boxes, you may qualify for a stimulus payment.
Note that if you're still in the process of filing a 2019 tax return, you're advised not to use this tool, as it could slow down the processing and receipt of your tax refund.
As the year ends, this may be the last chance for individuals to claim their money. Considering what a tumultuous year this has been, many people could benefit from this financial boost. It's a means of paying off debt or simply helping Americans stay afloat.
Gary Herman, President of Consolidated Credit comments on the importance of people claiming their money stating, "stimulus checks are vital to help families catch up on bills, pay down debt, and pad their emergency savings."
If you haven't received your money, use the tool to fill your information before it's too late.