Making Work/Life Balance Happen
Survey reveals Americans believe it's up to them to find a balance, regardless of who's in Washington.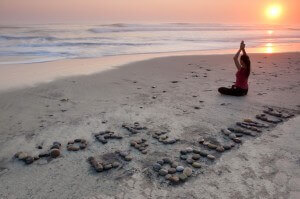 Given slow national income gains and ever rising costs, you might think most people would have given up on being able to balance work, home, family and community. However, the release of the 21st Allstate/National Journal Heartland Monitor Poll shows a narrow majority of Americans believe balance is possible – in spite of what may or may not be occurring in our capital.
According to poll results, 54 percent of Americans believe "most people can succeed at work, make a good living, and contribute to their family and their community, if they manage their time well and set the right priorities." In addition, 60 percent believe things would be better if "more Americans take responsibility to work hard, improve their skills and education" to provide for their families.
The increasing sentiment that Americans must take control of their own destinies may at least be in part to our decreasing faith in our government's ability to do anything productive. The might explain why almost 60 percent believed that regardless of the mid-term election outcomes, cooperation in Washington wouldn't change – and another 21 percent believe it would get worse.
"People seemed resigned to having an ineffective government, but they're determined to succeed in spite of it," says Gary Herman, President of Consolidated Credit, "but without the guarantee of a social safety net, the onus is increasingly on American individuals and families to protect themselves for what's ahead in the next few years."
Preparing for the road ahead
Self-reliance is definitely a good principle to live by, but it requires more than just taking care of things today. There's also greater need to focus on preparing for tomorrow so you ensure success no matter what happens with the economy or social support programs.
Here are some things every American needs to do to be ready:
Minimize debt – and keep it minimized. When the real estate and job markets collapsed at the start of the last recession, government programs like extended unemployment and mortgage payment assistance were critical to the financial survival of many households. In a world where you can't rely on these programs being offered, you have to do everything you can to avoid distress. This means taking every step possible to avoid debt problems by keeping debt minimized and even taking steps to pay off big debts, such as your mortgage.
If you're not saving every month, you're not saving enough. Savings creates a personal safety net for you if something goes wrong. So if you're preparing for a world without a social safety net, then you need to make sure you have the means to support yourself even in a period of extended unemployment. This means saving at least 5-10 percent of every paycheck so you can develop short-term, mid-term and long-term savings.
Protect your health and plan for the future. No one can say what's going to happen to our healthcare system over the next few years. The exchanges may stay in place, or they may not. Securing stable employment that offers employer-based health insurance may be critical, even if it's not currently. In addition, with the future of Medicare and other senior services uncertain, it's imperative to bolster long-term savings enough that you have means to care for yourself in your golden years.