The economic impact of COVID-19 means that, unfortunately, we are in a recession.[1] If you're graduating soon, this can seem especially daunting.
How will you find a job? Will you be able to live on your own? Is it going to be hard to make ends meet?
Instead of letting these questions take over your mind, get busy making a plan.
You aren't the first grad to go through this, and you won't be the last. Learn from 2008 grads who went through the last recession.
Getting a job
This is likely your biggest concern. A recession means higher unemployment and lower hiring rates, which is not good for any job-seeker. But you need to make a living, so start planning now.
"There's no one-size-fits-all job search strategy during a recession," says Andrew Schrage, CEO of MoneyCrashers.com. "Especially not this one, which has no recent historical precedent and occurs against the backdrop of a pandemic that's changing the nature of work in real time."
Schrage is right – there's not really a recent historical precedent for this recession. The only thing we can compare it to is the Great Recession, which wasn't spurred by a pandemic.
Here are some things 2008 grads learned about a recession job market:
Transferable skills
Those with liberal arts degrees may feel especially vulnerable during the job-search process. However, critical thinking skills are in high demand (and sometimes low supply).
No matter what degree you earned, you can apply skills like writing, working in teams, taking and giving constructive criticism, and balancing multiple projects to any career. Focus on your skills, and don't let the subject on your degree hold you back.
The value of internships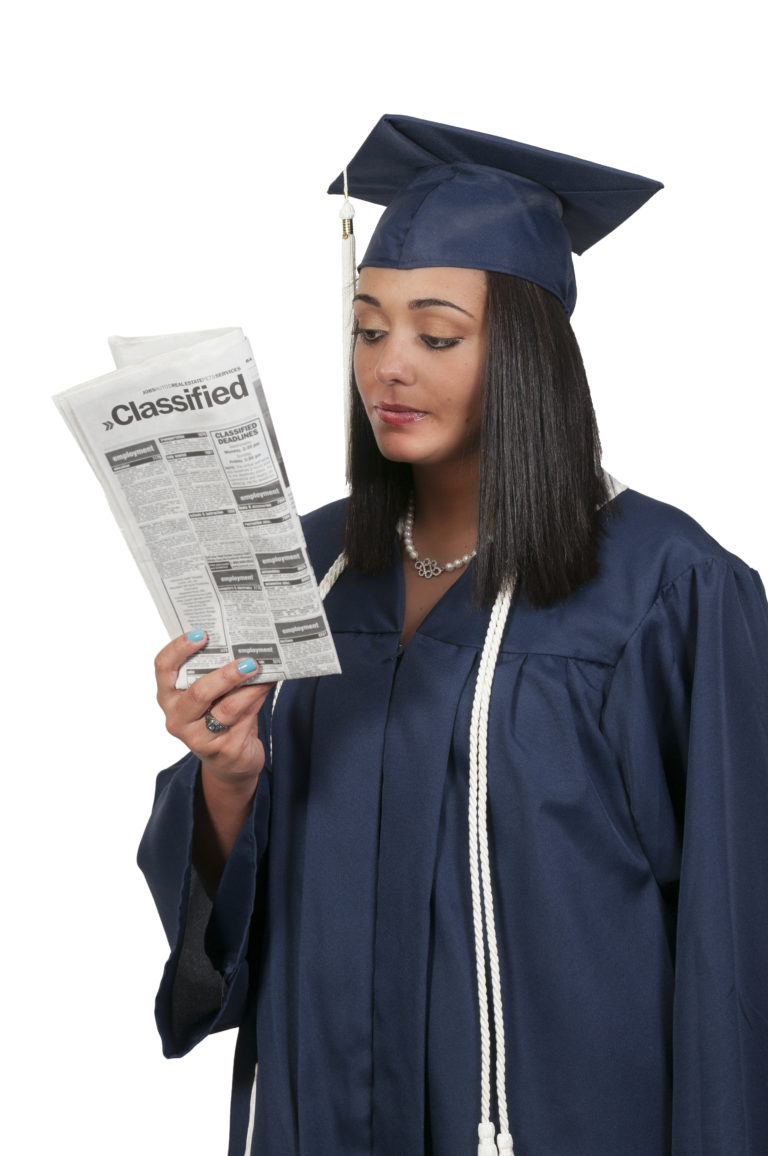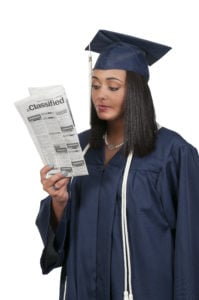 We've all seen entry-level job descriptions that require an inordinate amount of experience. How are you supposed to have five years experience when you're just starting out?
It really doesn't make much sense. But you can try to get around it by taking internships.
While an internship may not get you the five years that the job description wants, it will give you valuable experience and a foot in the door. In many cases, companies hire interns that do a good job.
You may have to move in with your parents or have multiple roommates as you work for a low-paying internship. But don't discount it just because it doesn't pay your desired rate.
Company > Jobs and titles
On the other hand, when you're searching for job postings, look at the company instead of the job descriptions or titles.
According to Schrage, "many well-run, high-growth companies in industries not directly affected by the pandemic are likely to emerge from this recession unscathed or even stronger." He says "you want to work for those companies, even if you need to start a rung or two below your ideal role."
Search for companies whose missions align with your own. Do you think you have potential for growth there? Plus, there are actually many employers have actually increased hiring during the pandemic. You may have an easier time than you think.
Marketing yourself
As of June 5, there are 21 million unemployed people in the United States. Not only is that incredibly high, but it's also a huge amount of competition for new grads entering the market.
When your parents exasperatedly tell you, "You have to really sell yourself!" they mean it. And we mean it, too.
Things like polishing up your resume and taking care to properly address the right person in your cover letter are obvious, but there are better ways to get your name out there.
Working with a recruiter
"Graduates with fairly high salary expectations – MBAs, engineers – should consider hooking up with a recruiter," says Schrage. "A well-connected recruiter is far more likely to sniff out prime opportunities and get you in the door for an interview."
Working with a recruiter also takes some stress off your shoulders. You can rest a little easier knowing you have a personal advocate in your job search.
Networking
If you're on the lookout for entry-level jobs, start flexing your virtual networking muscles. On sites like LinkedIn, connect with potential employers, your school's alumni, and even family and friends.
You never know who might refer you to a great opportunity. "There's no shame in getting your first job thanks to an older classmate who put a good word in with her boss," Schrage notes.
Also look for virtual business networking groups in your area. While most in-person events are on hold for the moment, these groups are still meeting virtually. Attending can be a good way to find potential job leads.
Staying financially afloat
With or without a steady career, you have to keep your head above water in a bad economy. Stick to these money basics to stay ahead of your finances.
Use a budget
The key word here is "use." Making a budget is one thing — holding yourself accountable to it is another. We have free budgeting resources to help you get started.
Contribute to an emergency fund
Even if it's hard to save, a little goes a long way. Set up an automatic transfer from your checking account to your savings account each month. Even if it's only a few dollars, building up an emergency fund is essential for surviving uncertain times.
Take advantage of the gig economy
It's not ideal, but picking up a side gig can help you bridge financial gaps. Drive for rideshare apps, deliver groceries or restaurant food, or come up with your own freelance service. It can provide some extra security.
Keeping your cool
Remaining calm might be the toughest piece of advice to follow. It's easy to freak out right now.
There's a pandemic, a looming recession, and you're supposed to be starting your new life. Freaking out won't do anything, though.
Make sure you check in with yourself and your emotions to stay mentally and physically healthy.
Be patient
Everything can't happen right away. Even under normal circumstances, finding a job can take a long time. Remind yourself that you aren't alone and there's a light at the end of the tunnel.
"It's all about setting expectations," says Schrage. "Your job search will probably take longer than expected, and you might need to settle for a role for which you're overqualified (especially if you're graduating from a master's program)."
Remember your value
Yes, you're new to the job market and you may not have a lot of experience. But employers like hiring new people with new viewpoints and the latest skills. You have value, even when you feel lost in the hiring pool.
Take care of yourself
Putting too much pressure on yourself can lead to breakdowns that will hurt your job search — and your self-esteem. Take time to care of yourself and relax. Your journey will be better for it.
If you have financial questions during this crisis, call 1-800-745-2513 to speak with a certified counselor for free.