COVID-19 sets 2020 Military Consumer Month apart.
July is National Military Consumer Month. It's a month where the Federal Trade Commission (FTC) focuses on helping military Service Members, Veterans, and their families learn about key consumer protections they need to be successful.
The goal is to help military personnel understand imposter scams and the steps they can take to avoid them. But in reality, everyone can use this advice to avoid getting scammed. Whether you're a military Service Member, spouse, Veteran, or civilian consumer, it's important to understand imposter scams and how to avoid them.
The impact of the pandemic
This year, the FTC is focusing Military Consumer Month on the rise in fraud and scams due to the COVID-19 pandemic. By the end of June, there were already 130,000 fraud reports from consumers related to the virus.
Unfortunately, the chaos of COVID-19 created opportunities for criminals using imposter scams to trick both civilians and military consumers. So many people are experiencing feelings of anxiety, depression, and isolation during this unprecedented time. This makes all of us vulnerable, and we need to learn about these scams to protect ourselves – and the Service Members and Veterans we love.
What are imposter scams?
Imposter scams include any scam where the perpetrator attempts to impersonate a government agent, authority, or professional. This can come in any number of forms, according to the FTC website. Here are six tricks to watch out for:
#1: Scammer impersonates COVID-19 official
The fear and urgency associated with the pandemic has caused many people to fall prey to COVID-19 scams. Imposters can call about:
Telehealth/telemedicine
Medical bills
Stimulus checks
Test kits
Contact tracing
Genetic testing
Fraudulent hospice
Low-coverage health plans
and more.
They may ask for personal information about Medicare/Medicaid, your Social Security number, your full name and address, etc. Don't give them any of this information. If you get your healthcare from the VA, contact a doctor there. Otherwise, contact your general practitioner. For stimulus checks, you can use the IRS Get My Payment tool.
#2: Scammer impersonates a government official
In this imposter scam, the scammer acts like a government official. The most common version of this scam is impersonating an IRS agent or auditor. Most people respond promptly to the IRS and give them whatever they ask for in order to avoid audits, liens, and garnishments. Scammers capitalize on this sense of urgency to steal your information.
Be aware that the IRS isn't the only agency scammers try to impersonate. You may also receive calls about bogus lottery winnings or other lures.
The FTC reports that since 2014, military and civilian consumers have collectively filed 1.3 million complaints about government imposter scams.[1]
The top agencies used in imposter scams are:
Social Security Administration
Health & Human Services / Medicare
Internal Revenue Service (IRS)
Government Grants
Police, Sheriff or FBI
#3: Scammer impersonates a deployed military Service Member
This type of fraud can trick civilians and Service Members alike. Some fraudsters will pretend to be a deployed warfighter in a combat zone. "The imposter 'just needs a little help,'" says Doug Nordman, the writer behind The Military Guide. "They can't go outside of the base, they're having problems with their phone or internet service, and they're desperate for your sympathy."
But don't let them pull at your heartstrings – they're in this for your money. These scammers often ask for you to send gift cards, wire some funds, transfer some cryptocurrency, or some other form of aid. They can even share stolen photos to try to prove they're real. Or, they may say they're interested in starting a relationship with you.
"Despite these heartfelt pleas for assistance," says Nordman, "real military service members can get a financial boost from their service's emergency relief agencies or the Red Cross." Don't fall for this emotional scam.
#4: Scammer impersonates someone you know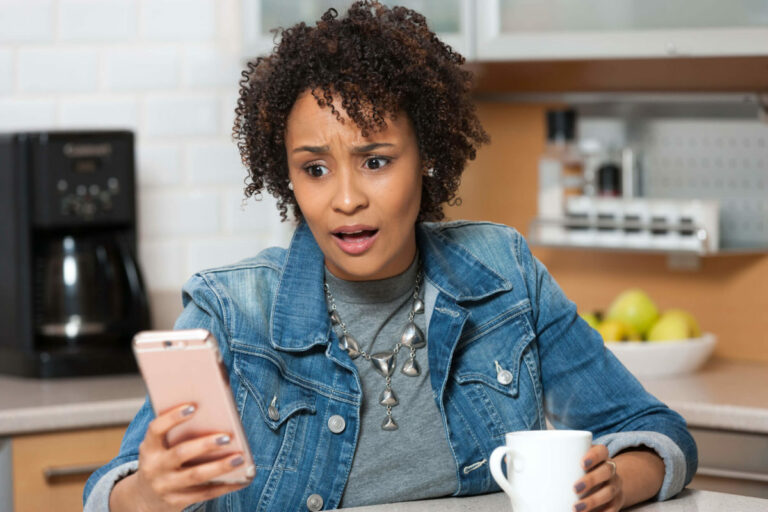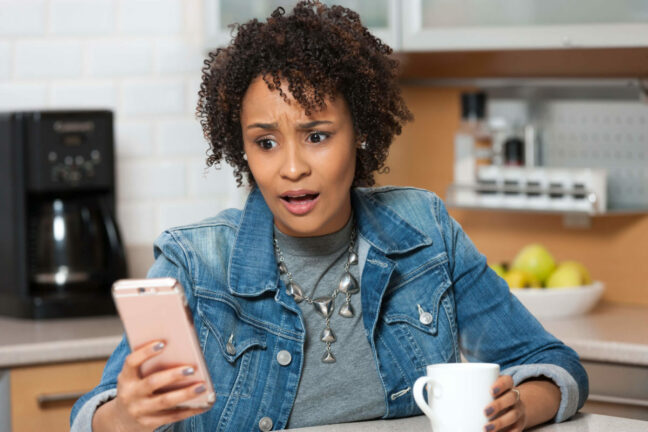 In this imposter scam, the scammer impersonates someone you know. They call you desperately in some emergency and ask you to send money. This scam is most commonly seen targeting the elderly. However, it can also be used against other people. Military Service Members can also be at risk, particularly during deployment.
#5: Scammer impersonates a customer service or tech support
This imposter scam relies on your desire to keep your services and gadgets running without delay. The scammer impersonates a tech support agent or customer service representative for a device you own or service your use. Since it seems to come from a company you work with already, you're more likely to trust the person that calls you and give them sensitive information.
#6: Scammer sets up a fake website where you enter private information
For this final type of imposter scam, the scammer sets up a fake website. You enter your information to set up an account, just like you would with a legitimate service. But the site is fake and it only exists to get the information that you enter. The most common versions of this are dating websites and job hunting websites.
How to avoid imposter scams
"The best way to avoid imposter scams is to verify the identity of the person that contacts you," says April Lewis-Parks, Financial Education Director for Consolidated Credit. "You also need to be aware of what officials will and won't ask you for since this can often serve as the first warning sign that you're talking to an imposter."
If an imposter pretends to be a family member or friend of the family:

Ask them questions only close family would know.
Ask them to contact you in a different way – for example, if they email you, ask them to text you or call you.
Contact another relative to confirm that the person is having trouble.

To avoid government imposter scams:

First, recognize that agencies like the IRS will never contact you via email or phone! They always send official letters in the mail.
Only provide sensitive information, such as your Social Security number, through the agency's official, secure website.

To avoid customer service and tech support imposter scams:

Be cautious of any contact that you did not initiate; most representatives will only contact you when you submit a complaint or issue.
Ask them to verify your account number and make sure they have all the relevant information about your account.
Never reply to unsolicited emails with sensitive information.

If you find a website you don't recognize that asks you to create an account:

Check the Better Business Bureau to make sure it's a legitimate company (even online dating websites have BBB ratings).
Check the Ripoff Report and other independent third-party review websites
Never enter information that doesn't make sense for that type of service to need. For example, it doesn't make sense that dating websites would need your Social Security number.
Imposter scams that target Service Members
Service Members are particularly at risk of getting targeted for imposter scams, particularly during deployment.
"You're away from home and focused on the mission," Lewis-Parks agrees. "You have limited time to handle issues that arise at home. So, you're more likely to give someone personal information just to handle a problem quickly. This is why we encourage Service Members to set up a guardian with Power of Attorney. That way, you have someone at home that can make decisions for you."
Find helpful tips on financially preparing for deployment »
Imposter scams that target Veterans
Veterans are also at an increased risk of getting targeted for imposter scams. The most common relate to use of pension benefits. Basically, these imposters contact Veterans with offers of how to get additional benefits or invest your pension. This can include insurance agents, financial planners, and attorneys. They often specifically target low-income Veterans seeking Aid and Attendance (A&A).
"Any legitimate Veterans benefit service will go through the VA website," Lewis-Parks explains. "So, if you get a call from someone asking for information, ask why they aren't getting your information through the VA. Also, keep in mind that VA-accredited services will never charge money for consultations or initial evaluations."