How Military Families Can Start to Get Ahead of Saving during Military Saves Week
60% of military families and Veterans say they don't have enough savings for an adequate emergency fund.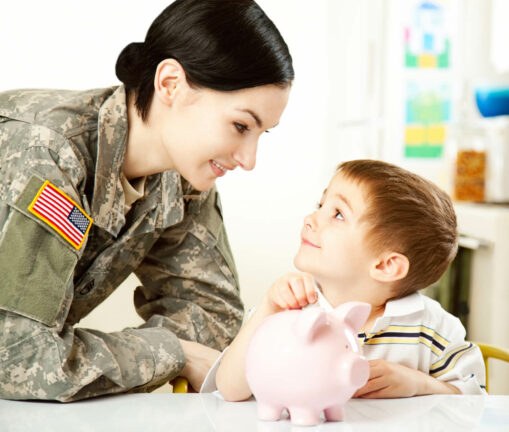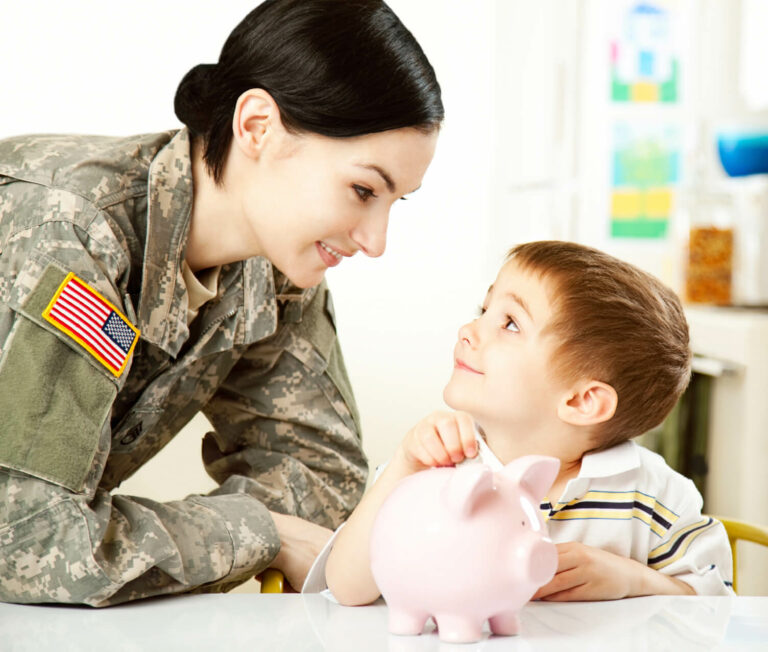 This week (Feb 25 – March 2) marks Military Saves Week. It's a week where the Department of Defense, military financial institutions and nonprofit organizations come together to encourage military families to focus on saving. If you're a military Service Member, Veteran or spouse and you want more information on money-saving events close to you, you can visit MilitarySaves.org for more information. This includes information on daily Twitter Chats, where Military Saves has partnered with financial organizations to offer the opportunity for military families to have an open dialogue with financial experts. Upcoming Twitter Chats include:
Wednesday, February 27 from 3:00-4:00 PM (EST): #CreditChat with Experian
Thursday, February 28 from 3:00-4:00 PM (EST): #WBchat with WiseBread
Friday, March 1 from 3:00-4:00 PM (EST): Twitter Storm
You can also find more daily tips and join the conversation any day on Twitter, using the hashtag #MSW19. There is also a YouTube live event this year – Save for the Unexpected – today from 12:00-12:20 PM (EST) on the America Saves YouTube Channel.
Why is Military Saves Week important?
A 2017 report from the Military Family Advisory Network explains that 60% of military and Veteran families don't have enough savings to cover three months of living expenses without income. That 3-month marker is important, because it's the amount of savings that experts say you need to maintain an adequate emergency fund. This is especially crucial for Veteran families, who face the threat of potential unemployment. Being out of work for several months can lead to serious financial hardship and bankruptcy if a household doesn't have a proper financial safety net in place.
The survey found that savings is the primary means that military families use to weather financial storms. The survey results seem to indicate that military personnel are less likely to rely on credit cards when emergencies arise, but the potential is still there:
How would you handle a financial emergency?
26% use savings
17% ask family
12% get a loan
8% use credit cards
7% find military support services
2% pray
5% get an extra job
1% sell items
And while credit cards are not the most common resource that military families tap to cover emergencies, that doesn't mean that military families are without debt. In fact, 92.5 of military families admit that they have debt to repay. And one third of military families admit they're carrying at least some amount of credit card debt. Even more concerning, nearly one in five military families say they have debt that's being used to cover basic living expenses.
What types of debt do you have?
44% transportation
42% home
6% credit cards
2% living expenses
5% medical
6% family
6% general debt
5% insurance
7% electronics
5% travel
3% emergency / unexpected expenses
As you can see, even outside of credit card debt, many of the types of debt listed end up on credit cards. Medical bills, family travel costs and unexpected expenses are often covered by high interest rate credit cards.
Finally, the survey reveals the effects of financial stress on military and Veteran families.
How are you affected by financial stress?
44% detrimental to emotional and mental health
22% damaging to relationships
14% difficulty in all areas of life
11% harms physical health
5% poor quality of life
5% interferes with work
Overcoming debt to improve your ability to save
"What we see with military families and Veterans, much like in the civilian population, is that debt is a major roadblock to effective saving," explains Gary Herman, President of Consolidated Credit. "And it's a vicious cycle. You don't have enough savings, so emergency expenses end up on credit cards. That generates more debt, which means higher bills, which means even less free cash flow you can potentially save."
Herman says that to break the cycle, most people need to make a clean break from debt. Consumer credit counseling can help people find a solution that does just that.
"If you qualify for a debt management program, it can reduce your total monthly credit card payments by up to 30 to 50 percent," Herman continues. "This allows you to make a balanced budget that builds in savings. That way, you can start an emergency fund while you're paying off debt, to cover the unexpected expenses that inevitably come up. You break the cycle of debt and start living in a financially stable way."
| | |
| --- | --- |
| If you're struggling to save money in the face of debt, we can help. Talk to a certified credit counselor for a free debt evaluation to find your best options for relief. | Free Evaluation |