From in-store to on-line: e-Commerce is changing the way we shop.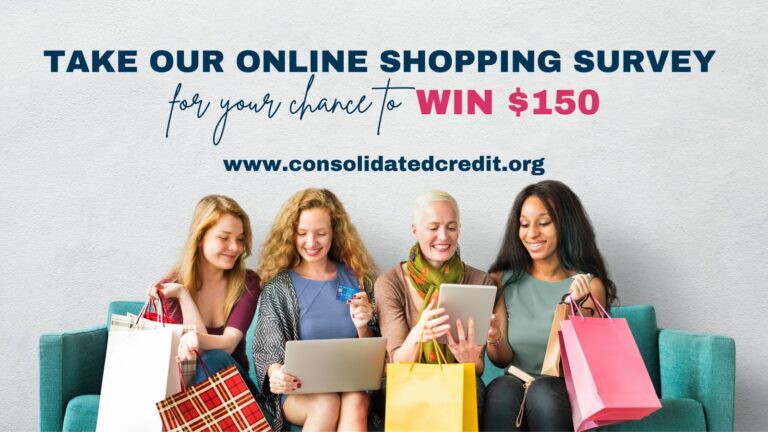 In 2022 alone, supply chain issues, ongoing inflation, and the omicron variant have challenged a retail industry that was already struggling to rebuild. While restrictions on traditional brick-and-mortar stores have eased, the online marketplace continues to grow exponentially.
Since the start of the COVID pandemic, global e-commerce sales have grown from an estimated $3.3 trillion in 2019 to an estimated $4.9 trillion in 2021. There will be 300 million online shoppers in the U.S. by 2023. That's 91% of the country's population.
But how do Americans really feel about online shopping and is new technology making it easier or harder to budget and avoid high interest rate credit card debt?
Start the 2022 online shopping survey for your chance to win!
To learn more about Americans' online shopping habits and how they've evolved because of the pandemic, Consolidated Credit created the survey below. Tell us how you feel about shopping online and you can be automatically entered to win a $150 gift card. Visit our Contest Page for complete rules.